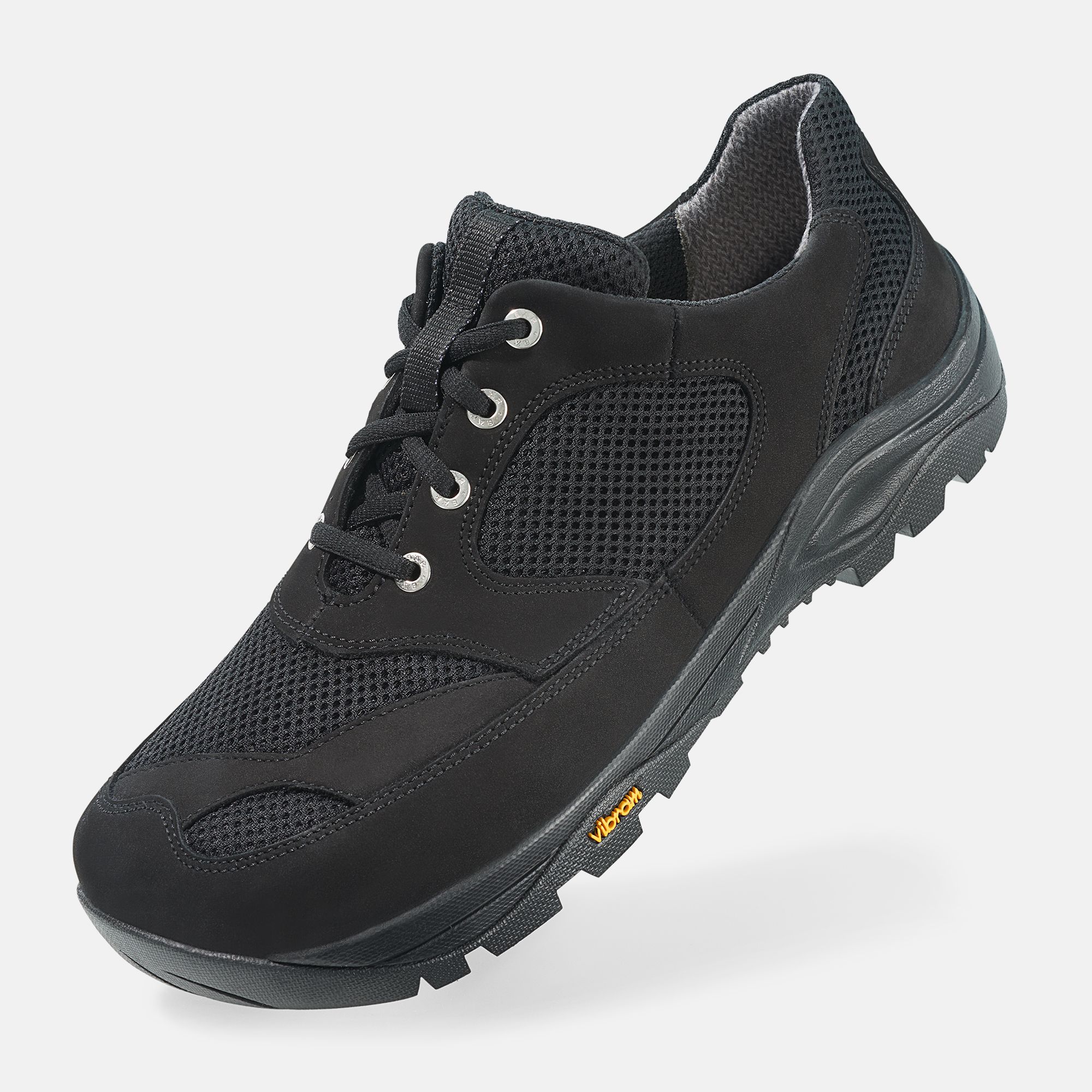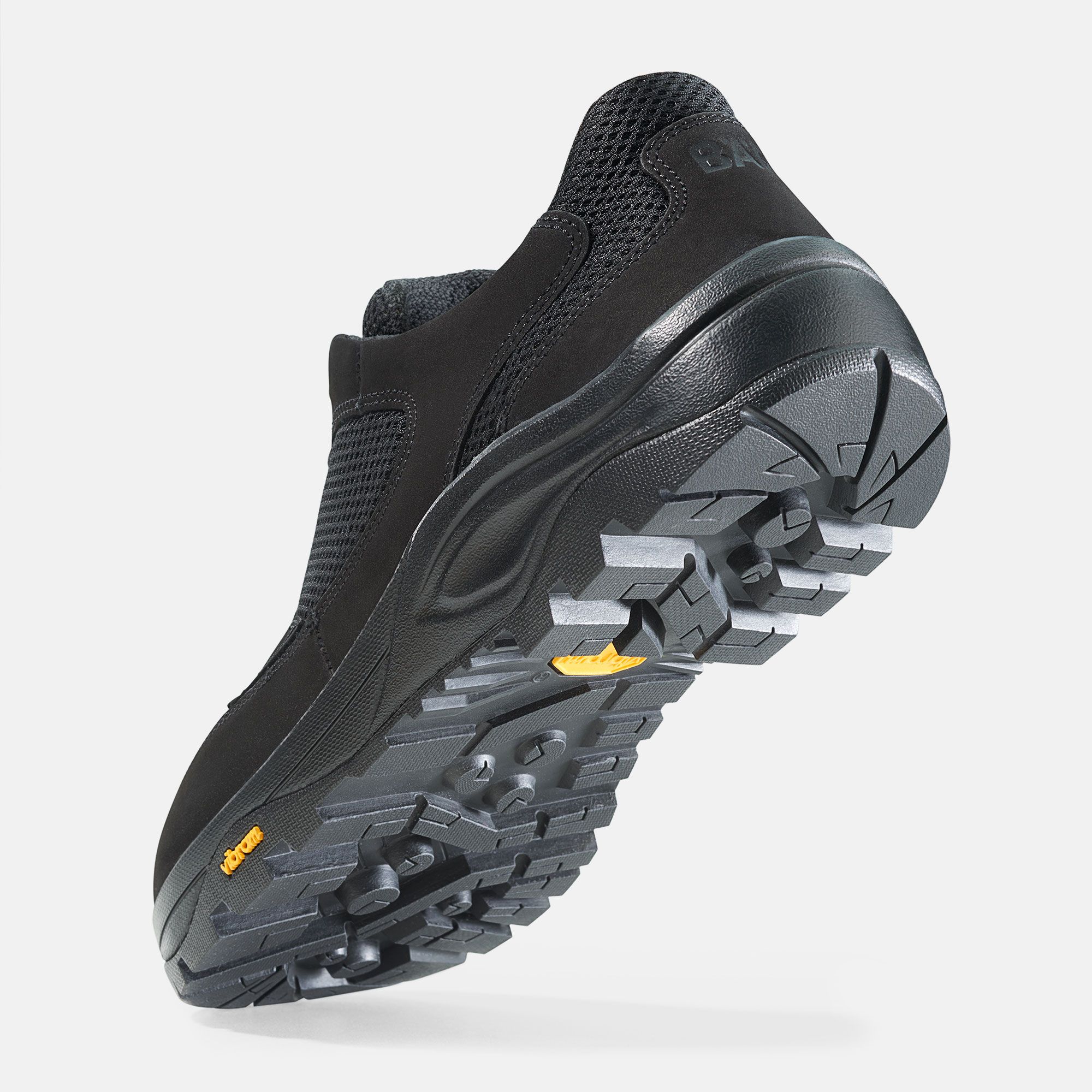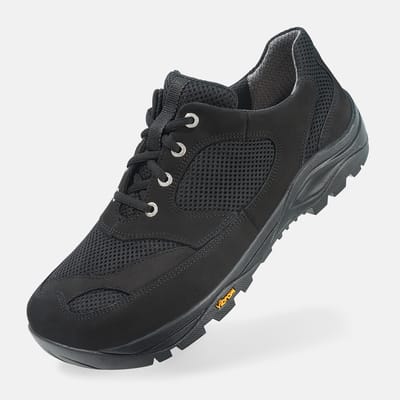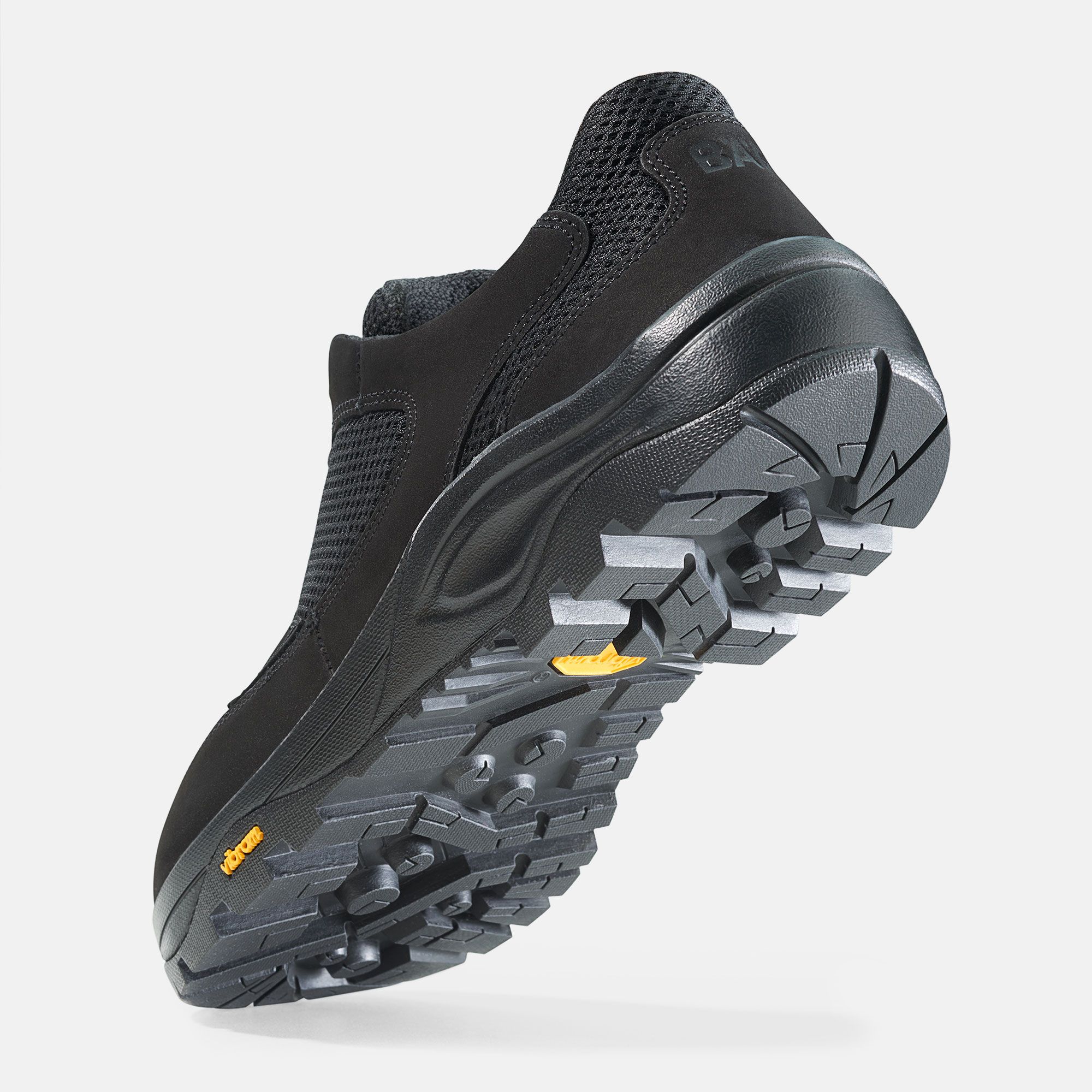 Arnstein
Item number:
1562-100-11,5
"Arnstein" is packed with features to help you enjoy hiking in hot weather safely, painlessly and without fatigue. Thanks to its outstanding grip, breathable mesh fabric and moisture-absorbing footbed, it will help to make any walk a wonderful summer adventure.


Specially designed summer walking shoe (unisex)
You can find detailed advice on buying your hiking boots and all the important facts here: Hiking shoe tips from BÄR
Details
Fit
Normal to wide foot shape
Removable footbed
Removable, textile-covered 5 mm footbed with joint support and active charcoal
Upper material
Materialmix
Outer material
Cowhide nubuck leather Mesh
Soletype
Dynamic rolling thanks to grippy Vibram® Cross sole made of lightweight PU with 6 mm rubber profiling
---
Schon im 2. Jahr immer noch top zufrieden mit diesem Schuh.
Passform Top, Haltbarkeit Flop
Den Schuh kaufte ich im Frühjahr 2019 und nutzte ihn Corona-bedingt eher selten und auch auch nur auf Wegen, die an den Schuh keine besonderen Forderungen stellen. Ende Herbst 2022, etwa ein halbes Jahr nach Garantieende, riss der Stoff unterhalb der Lasche, die die die Schnürung aufnimmt, auf einer Länge von mehreren Zentimetern auf. Nach Einsendung ins Werk stand fest: der Schaden kann nicht repariert werden, sie sind ein Fall für die Entsorger. Ich bin ziemlich enttäuscht...
Ich habe mir den Arnstein erst vor kurzem gekauft und bin jetzt schon zufrieden. In der Verse könnte er ein wenig fester sein. Das soll keine Beschwerde über den Schuh sonder ein Hinweis auf Verbesserung. Dan würde ich auch fün Sterne geben.
Knötchen an der Ferse: Blasenbildung
Ich habe den Schuh vor einigen Jahren in Oldenburg gekauft. Anfangs war er bequem, jedoch schon nach einem Jahr bildeten sich an der Ferse Knötchen. Meine Reklamation führte nur dazu, dass ich die einzige sei, die über diesen Mangel klage. Das sei kein Grund zur Reklamation. Es läge vermutlich an meinen Socken. (Ich trage normale Wollsocken). Ich solle die Knötchen wegrasieren. Das aber half auch nicht. Der Schuh landete im Abstellraum. Ich kann mit dem Schuh nicht mehr als 4 km gehen ohne Blasen an der Ferse zu bekommen. Habe es heute nochmal versucht. Es ist aussichtslos.
sehr gut, aber aufgepasst
nur für kräftige Füsse mit hohem Rist/Spann/Fussrücken, da sonst die Schnürung zu wenig angezogen werden kann
They are so light weighted and comfortable .
This shoe is ideal for walking on uneven ground and is ideal for a wider foot. However, beware that you might need a half size smaller as I found my standard size 43 (9) too big.
Prima Schuh. Habe den Arnstein jetzt zwei Jahre, außer im Winter, als Postbote getragen und ich bin sehr zufrieden mit ihm. Guter Komfort, schön leicht, sehr haltbare und trotzdem griffige Sohle. Unglaublich bequem. Wenn es überhaupt etwas zu bemängeln gibt, dann, das der Schuh bei Nässe abfärbt und die Fußnägel etwas unschön aussehen. Aber dennoch bestelle ich mir den Arnstein nochmal.
Wir sind 10 Tage durch den Böhmerwald bei Wind und Wetter gewandert, steile An- und Abstiege sowie auch im freien Gelände, waren täglich 6-8 Stunden auf den Beinen. Diese Schuhe machen nur Freude, keine Druckstellen, keine Blasen, einfach nur ganz wunderbar.
ich habe schon längere Zeit Probleme mit dem Rücken, die sich deutlich verbessert haben, seit ich auf Bär umgestiegen bin, tut meinem Geldbeutel ziemlich weh, ist aber wirklich empfehlenswert.