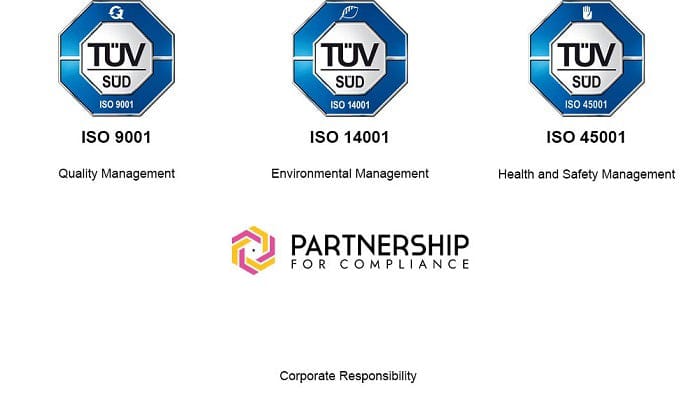 Make sustainable choices!
Sustainability is ingrained in the product and production philosophy which applies to BÄR shoes because they are made using natural materials, have an above-average lifespan. BÄR supports the three pillars of social, economic and environmental sustainability with a comprehensive sustainability strategy. .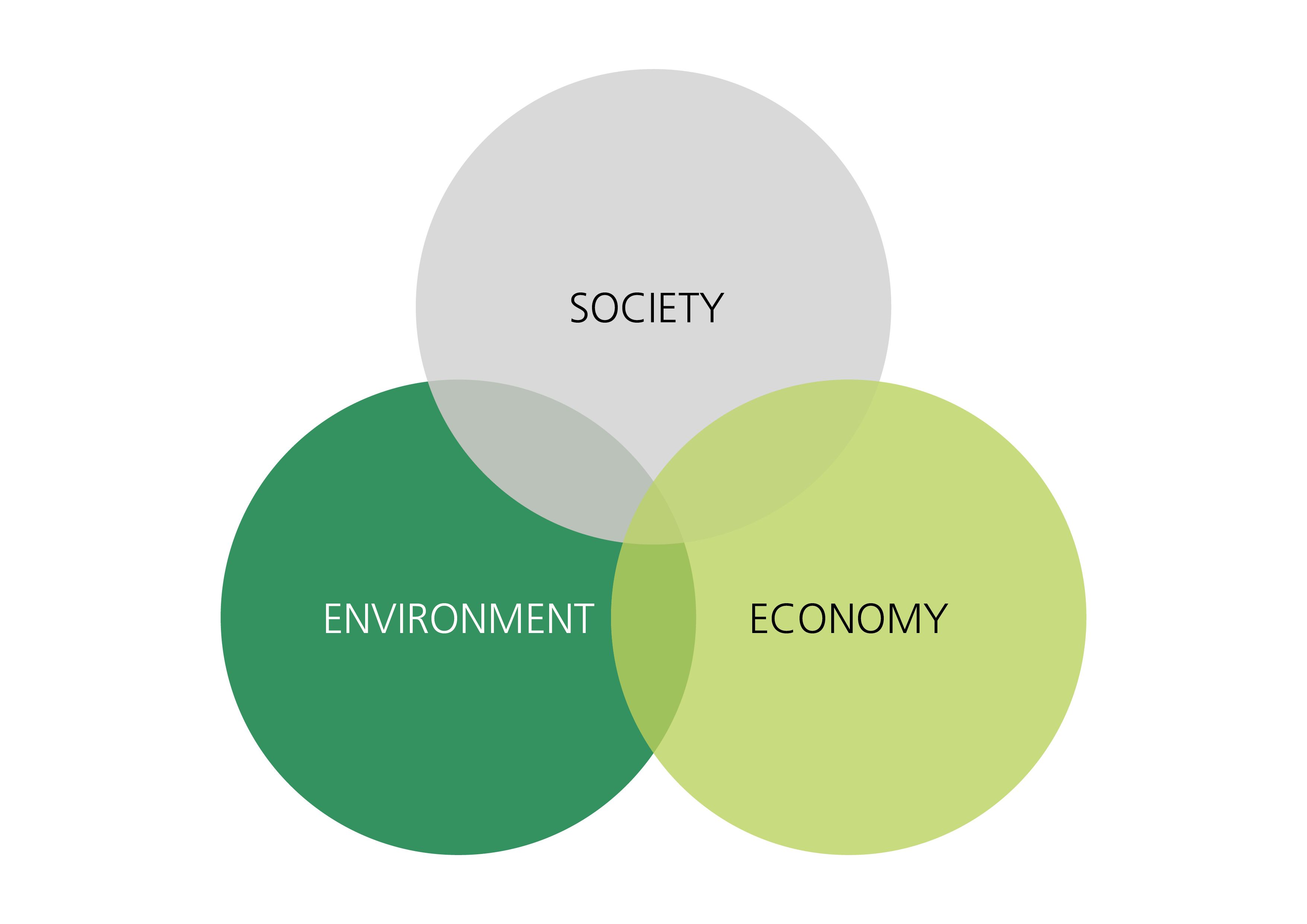 You help to make this possible too, every time you buy one of our products.
Dr Claudia Schulz – also known as 'Dr Shoe' – is a footwear expert and press officer of both the Federal Association of the German Footwear and Leather Goods Industry and the German Shoe Institute. She is also a presenter, trend consultant, blogger and freelance journalist. Her mission: shoes! Dr Schulz asks Christof Bär, Managing Director of the BÄR workshop, a few questions about sustainability, the idea behind the business, leather and all sorts of other things.
This is sustainability at BÄR in numbers per year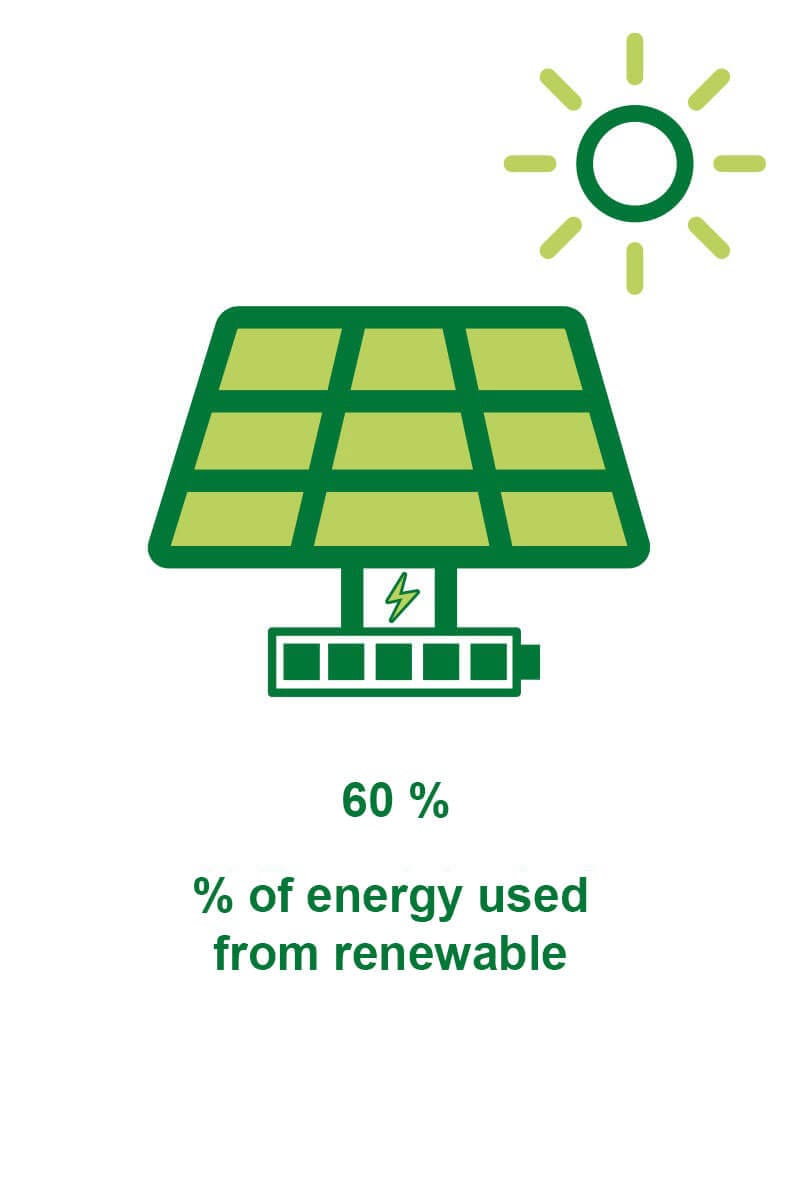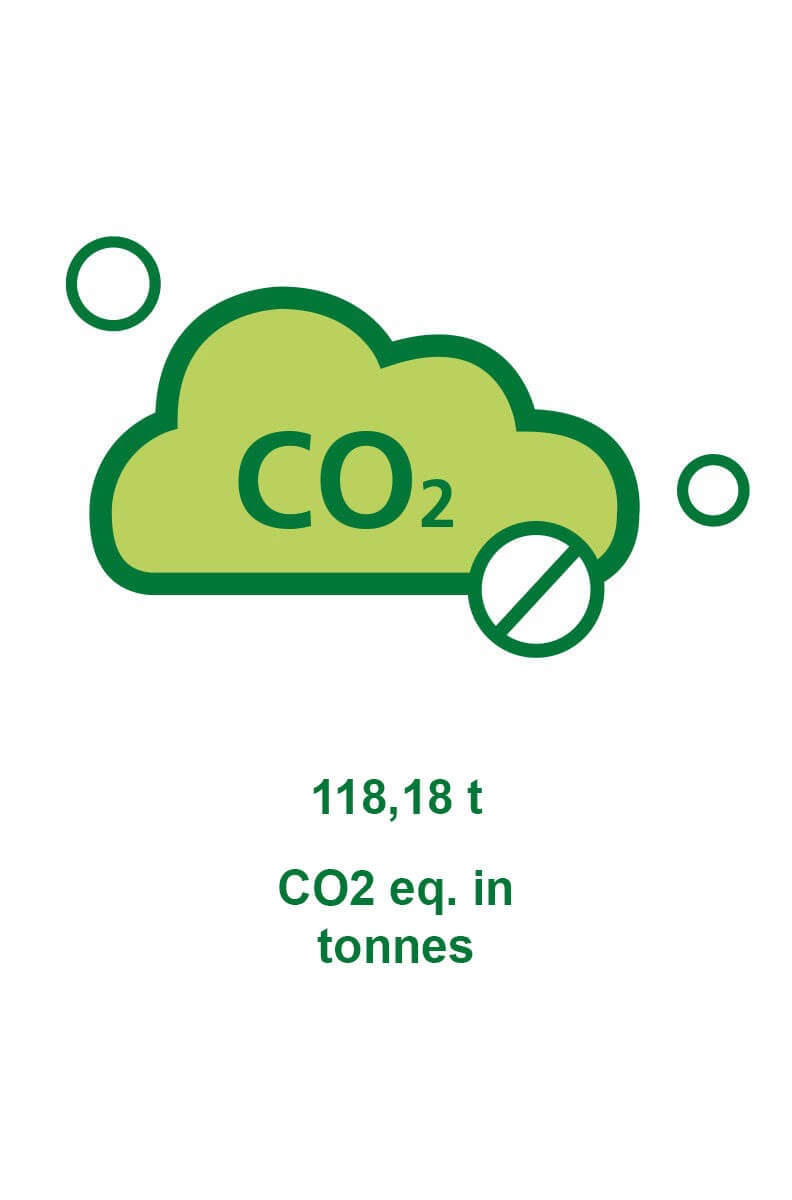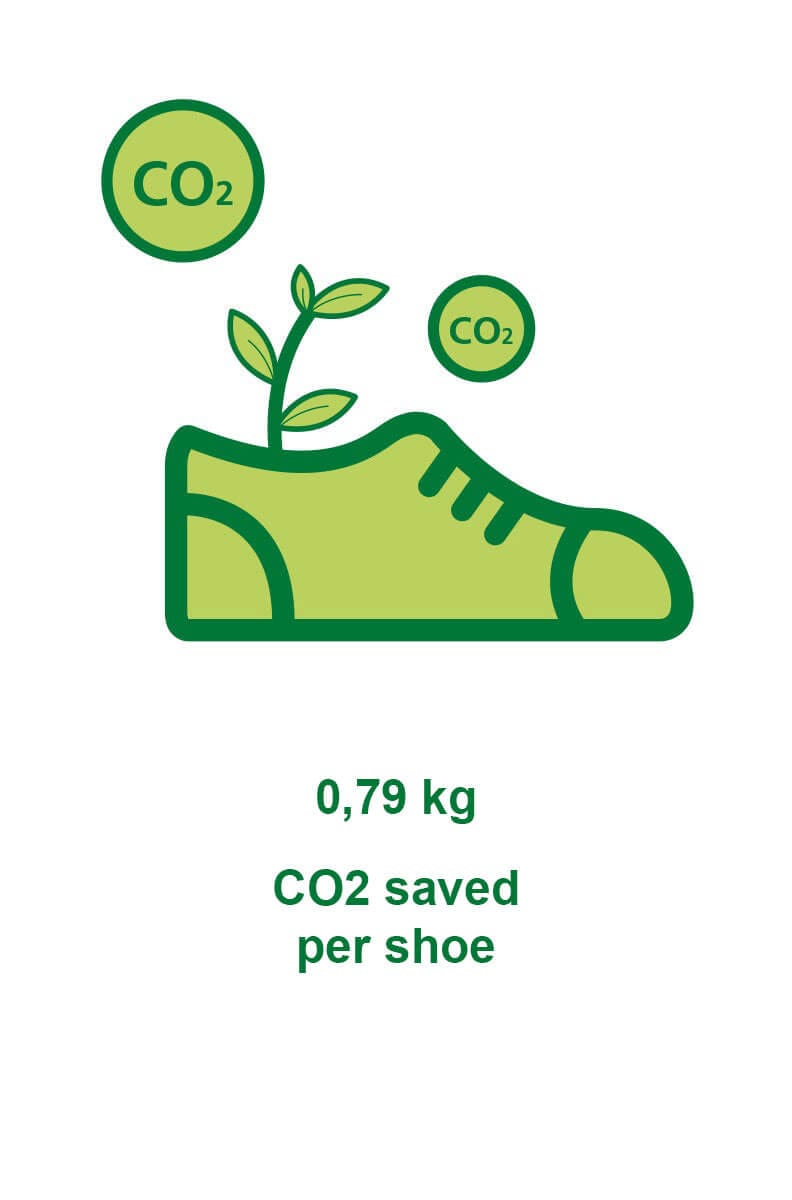 The choices we make today determine what the world will be like tomorrow!

Select the individual sustainability area to learn more about it
Renewable energy
The brand BÄR applies the same climate protection standards in India as at its site back home in Germany. Both in India and in Germany, we source more than 60% of the energy we use from renewables. What's more, our workshop in Ambur (IN) has its own treatment plant for service water, which minimises water consumption. In 2020, we also succeeded in saving 81.78 tonnes of CO2, which is equivalent to travelling about 400,000 km – or ten times around the world – in a medium-sized petrol car.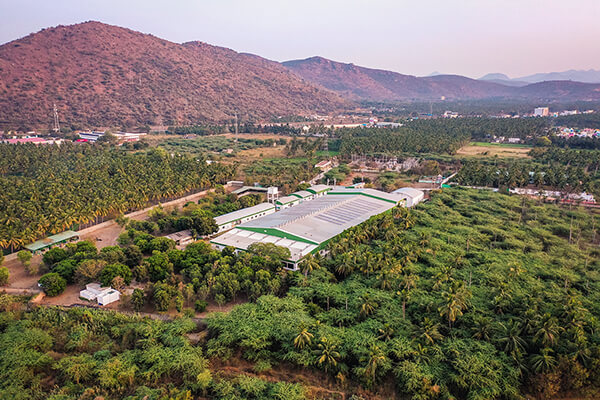 Quality lasts
With more than 6,000 resoles per year, our repair service gives footwear a second lease of life. This counteracts society's throwaway mentality and enables shoes to be worn for longer, instead of being discarded. The first principle of sustainability is that a product should last as long as possible. The more time passes before a product needs replacing, the less waste is produced and the more sustainable it is. That is why we say: Quality lasts!
BÄR shoes last two to four times longer than conventional shoes! The materials used by BÄR comply with strict quality standards and are tested for durability. These materials should retain their functionality throughout the products' entire useful life. We also offer our customers a 36-month guarantee, founded on our high standards and confidence in the quality of our products. Our Joe Nimble® sports brand comes with a two-year warranty.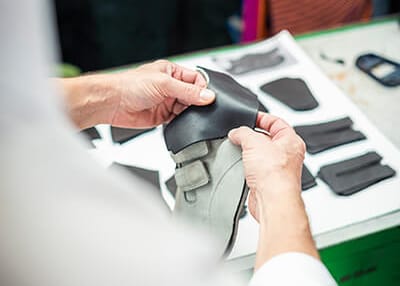 Origins of raw materials
If leather is processed properly, it is recyclable and biodegradable. Leather is a natural product which has been used for hundreds of years and is extremely durable if it is looked after well. At BÄR, we also pay very close attention to the quality and origins of our materials. This means we source most of our leather from Europe, using suppliers and long-standing companies that we know and regularly audit for quality, efficiency and working practices/conditions. The majority of the remaining leather – such as lining leather – is bought near our production site in India. We only select leather which meets our exacting standards of quality.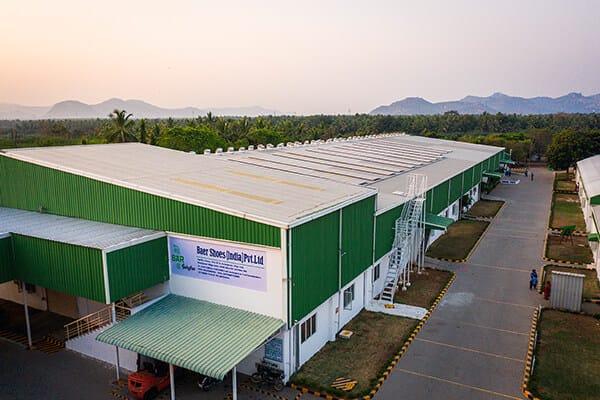 Fairness
We do not classify people by their culture, beliefs, gender or orientation. What is more, we support a clear ban on child labour, forced labour and discrimination. Working conditions at our sites in Germany and abroad are regularly audited and certified (see certificates). Equitable, dignified working conditions, fair wages, and occupational health protection are priorities for us as a family company. These criteria apply to our staff, store operators and suppliers alike.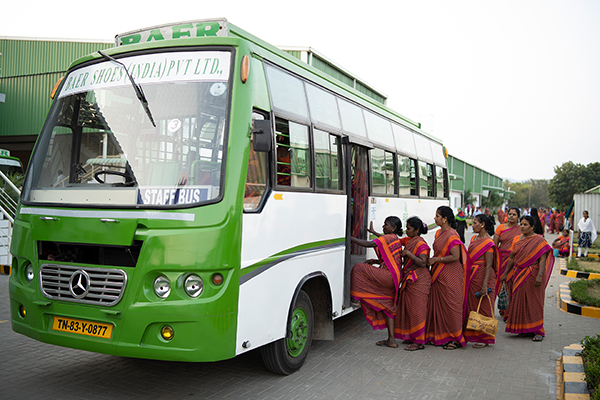 Commitment to society
We respect and appreciate people and nature. Good working conditions are very important to us. In addition to healthy food and an eco-friendly, ergonomic workplace, we offer flexible, individual working-time models including working from home, part-time and continuing professional development.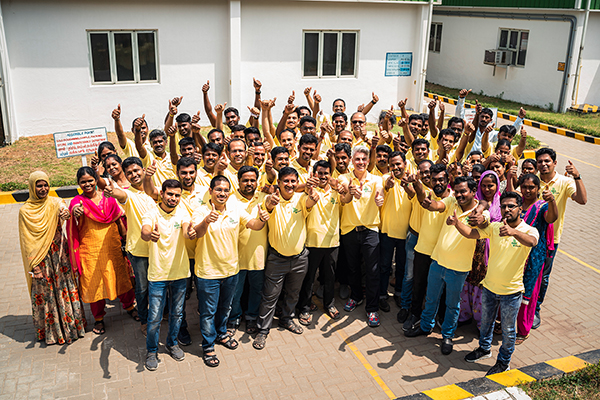 Social responsibility
Supporting social projects around the world is an important part of BÄR's social sustainability work. BÄR helps a school for deaf-mute children in India, for example by installing a drinking water filtration system in 2020 and by providing school uniforms and teaching resources. BÄR is also involved in numerous other social projects:
• Regular donations of footwear to organisations such as INVITARE
• Supporting the Lions Club
• Donating face coverings to schools in Bietigheim-Bissingen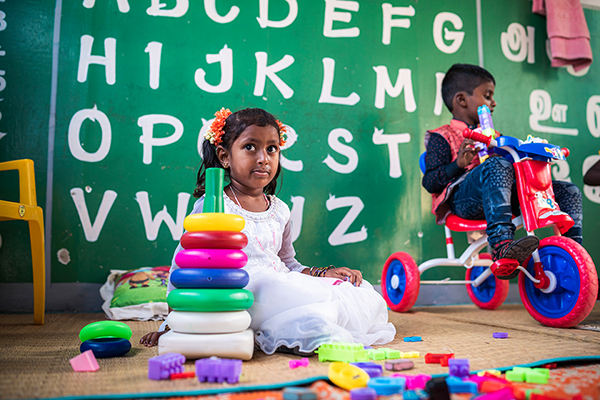 Education
To promote long-term economic sustainability, BÄR invests in the future by helping local school-leavers with training and offering a cooperative education programme which is the only one of its kind in the world. Recognised as a training provider by the chamber of commerce, BÄR employs up to 20 apprentices and students in various fields. They gain experience in all sorts of areas – from product management to purchasing and from bookkeeping to digitisation and Web design – ensuring that BÄR's expertise is preserved and expanded.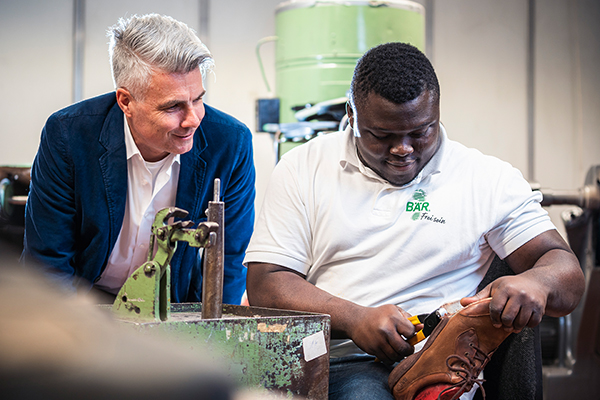 Innovation
To ensure that it helps to shape future trends instead of just following them, BÄR regularly invests in collaborations and funding programmes which foster the brand's development and long-term competitiveness. This might make it possible to develop sneakers which have a reduced carbon footprint or contain innovative vegan leather, for instance. Innovation does not just offer a glimpse of the future: it also paves the way for the way we will live in the future.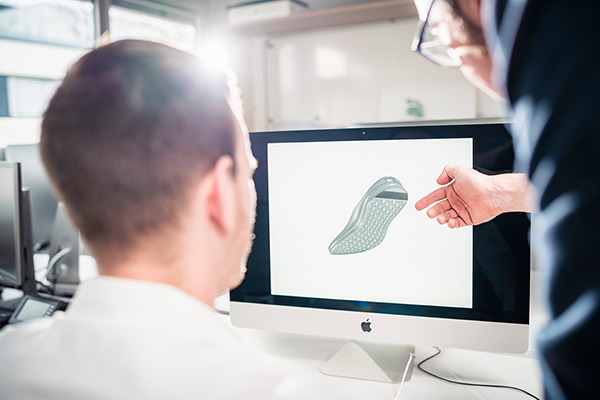 Optimising processes
Modern technology along with optimised production and project processes enable BÄR to implement suggestions and new projects efficiently whilst also conserving resources. Home working, new space solutions and cutting-edge software make it possible for us to respond agilely and flexibly. This means that we can keep developing long-lasting footwear that offers wearers years of comfort.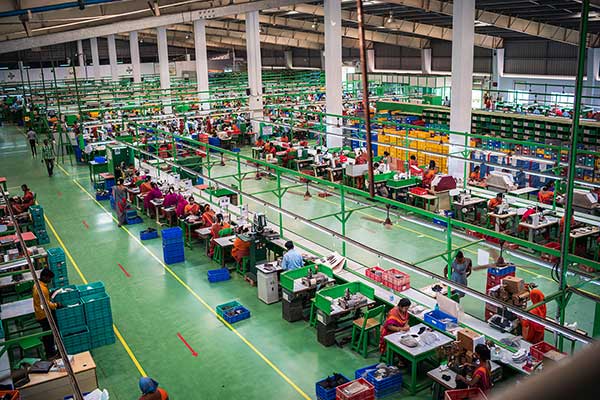 Bär support VOX MARIS - From waste to new life
The VOX MARIS project, developed by the BioDesign Foundation, is the latest technology to recycle global tons of plastic that end up in the ocean. BioDesign Foundation is a non-profit organization and always proclaims a message of hope and positivity. BÄR is pleased to support the project financially and to work as a cooperation partner with VOX MARIS. In this way, BÄR is making a significant contribution to the revitalisation of the oceans.
THE IDEA
"The idea of the BioDesign Foundation was born out of a desire to go one step further. They believe that the solution is not to bring plastic waste from the oceans to land and then destroy it, but to find a way to give it a second life and a second use" - This is where the BioDesign Foundation's idea for the VOX MARIS project came from.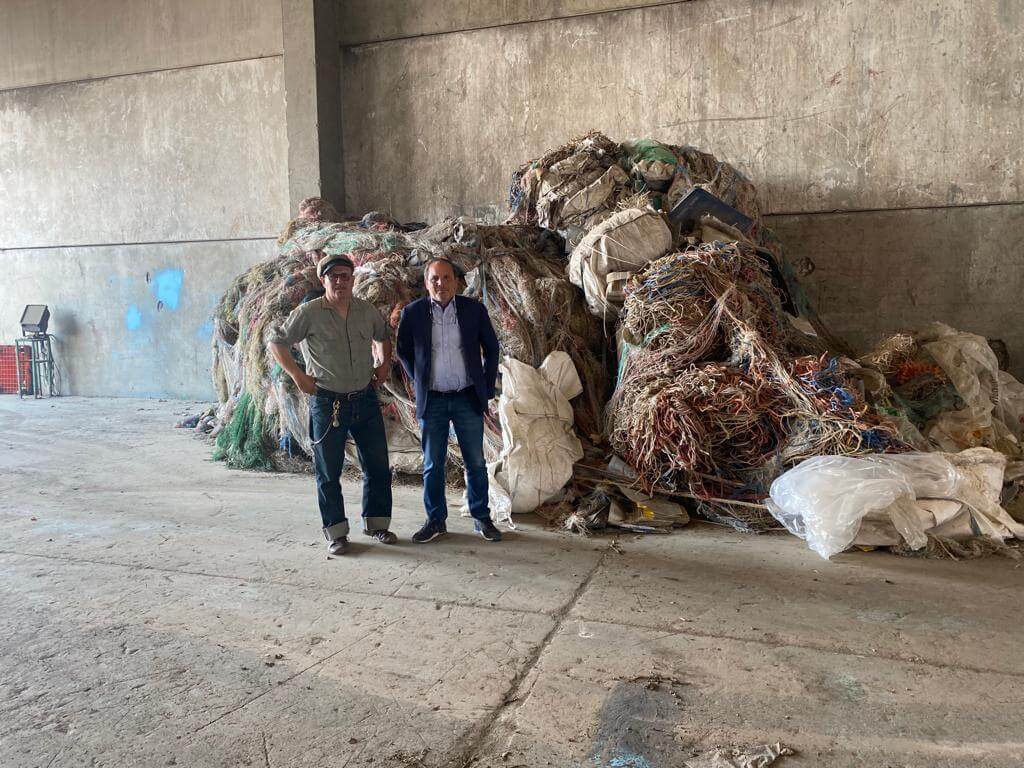 Most of the world's ocean litter is made of plastics
Unfortunately, much of the marine food is made of plastic. Plastic breaks down into several parts and can be divided into nanoplastics and microplastics. Nanoplastic is the smallest part that sinks deep into the ocean and lands on plankton. Microplastic is the larger part which spreads on the water like in a soup and consequently is also eaten by marine animals.
Recovery of the lost plastic
100 kg of plastic is collected daily by fishing boats. To promote the recovery with it, fishermen are paid for their caught plastic waste. The boats bring their plastic catch back to the HARBOUR COLLECTION CENTERS at the port. In Italy, a partner has been found to make the dream of cleaning up the oceans a reality. With a research team that has been working for more than 10 years to develop a prototype for a thermo-compacting system, it is possible to start this recovery of the lost plastic.