Women
BÄR women's shoes are fashionable, attractive and as comfortable as if you were walking barefoot. Our lace-ups, ballet pumps, boots and sandals are handmade on our own special lasts in the BÄR workshop. Insoles? Not a problem. Beautiful, comfortable shoes for women. Give your toes some freedom so you can stride comfortably through life.
Barefoot shoes for ladies with tradition
Over 35 years ago Christian and Hilke Bär founded the manufacture of comfortable shoes. In order to meet their own high standards of healthy, fashionable and stylish footwear, the two of them have focused on pain-free walking from the very beginning. For the implementation, the founders have relied on the combination of biomechanics and German engineering. From the very beginning, the result was women's barefoot shoes that not only offer their wearers a comfortable feeling like walking barefoot, but also a varied and fashionable appearance.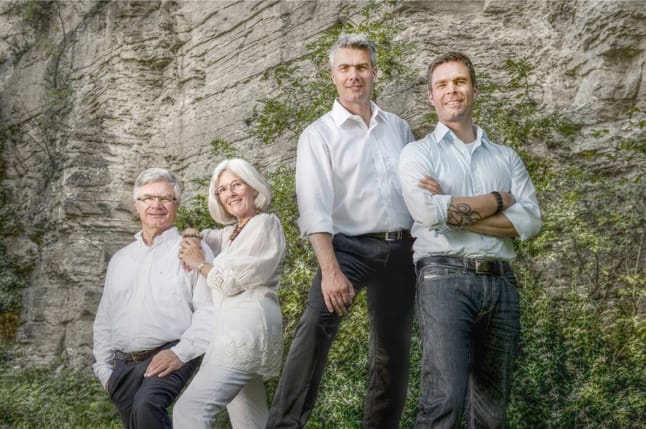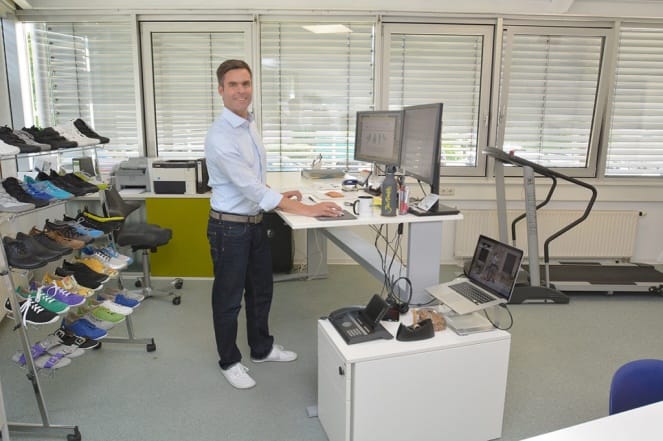 Probably the most important unique selling proposition, however, is the promotion and improvement of foot health. The BÄR family business is now run by the two brothers Christof and Sebastian, who continue the tradition. Through close cooperation with doctors, technicians and athletes, the quality and functionality of barefoot shoes for women is continuously improved. For you, this means a wide range of comfortable shoes in which you can walk painlessly even on long tours.
Barefoot shoes for women with toefreedom
The unrestricted toefreedom in women's BÄR barefoot shoes allows your big toe to resume its natural function as an anchor and stabiliser. Because only with toefreedom is the natural and efficient movement possible. In addition, our womens's barefoot shoes for women can relieve the strain on your spine. We design our footwear according to basic anatomical principles, and one thing is clear: every foot is individual! Therefore, it is our goal to produce shoes in which every wearer is equally comfortable.
If this free toe position is impaired by shoes that are too tight, the big toe loses its important function. The result is negative consequences for the entire posture and foot health. The feet will have to painfully adapt to their uncomfortable habitat, which changes their structure and is the cause of hallux valgus, for example.
BÄR Shoes presents the BÄR-Principle
Due to the great impact that improper footwear has on health, there must be no standard solution with regard to toefreedom, because the uniform shoe models do not capture the appropriate average of the anatomical variation of all people. Stay mobile and pain-free with barefoot shoes for women from BÄR.
Here
you can learn even more about healthy barefoot shoes and their health benefits.
Current models: Always the latest women's shoe collection
Comfortable all year round: many healthy ladies' shoes are waiting to walk with you through spring, summer, autumn and winter.
Here
you will find the new ladies barefoot shoes from the current collection.
Buy ladies barefoot shoes
Enjoy the movement in every situation. Whether it's everyday life, sport, travel or work: in the BÄR Online Shop you will find many categories of women's barefoot shoes that will get you to your destination in comfort.
Lace-up shoes for ladies
Comfortable ladies' laces ensure a real foot holiday: Treat your feet to the necessary relaxation at events, city tours or on long days at the office.

Business Shoes
Stylish and comfortable on the road: your light-footed and fashionable appearance at customer meetings or festive events is assured.

Hiking boots & sports shoes
The next outdoor adventure is calling! With our functional women's bar-foot shoes you can master every challenge in nature in wind and weather.

boots & ankle boots
Cozily warm on cold days: Defy all weather conditions comfortably and stylishly in our comfortable ladies boots and ankle boots.

Slippers
If it is most beautiful at home, round off the feeling of well-being with comfortable slippers. For the cold days we have added especially warm lambskin slippers to our range.

Sandals
Just right for walks in the summer, picnics in the par or beach holidays: Airy and light-footed you are on the move with our ladies sandals in the city and in nature.