Men
Running is freedom. But only if the shoe fits the foot and not vice versa. BÄR men's shoes are made exclusively on this basis. For the perfect shoe. Sporty or stylish, casual or elegant. As comfortable as barefoot. Our business shoes, lace-ups, slip-ons and moccasins are handmade on our own special lasts in the BÄR workshop. Always with toe freedom. So you can stride comfortably through life.
Men's bar foot shoes from passion
BÄR Manufaktur für bequeme Schuhe has been producing functional and healthy barefoot shoes as a family business for 35 years. Our aim has always been to enable our customers to walk painlessly and to promote foot health - without sacrificing trendy looks. In our online shop you will therefore find varied barefoot shoes for men suitable for every occasion!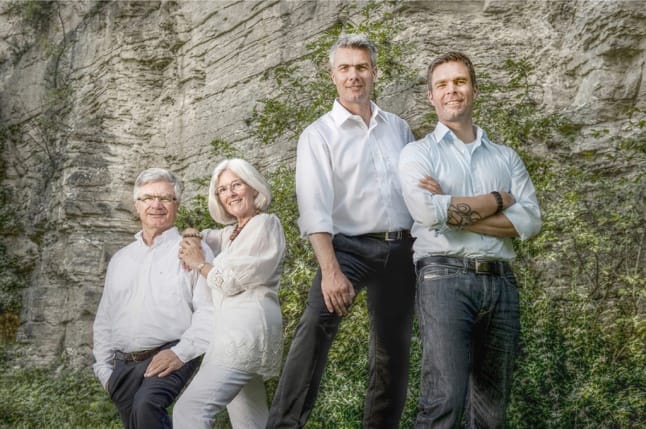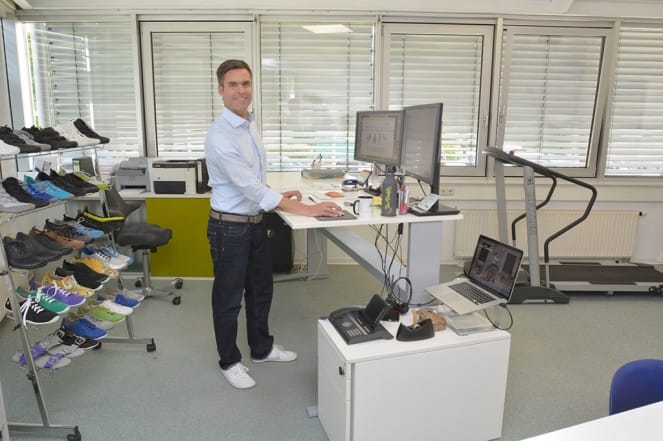 The combination of biomechanics and German engineering forms the basis of our barefoot shoes for men. Nature is our teacher: BÄR shoes offer you a comfortable feeling like walking barefoot and provide a fashionable appearance.
By focusing on scientific findings as a model for shoe manufacturing, our decisive characteristic is the promotion and improvement of foot health. In close cooperation with doctors, technicians and athletes, we create men's barefoot shoes in which you can walk painlessly even on long tours.
Barefoot shoes for men with toe freedom
The unrestricted toe freedom in men's BÄR barefoot shoes allows your big toe to resume its natural function as an anchor and stabiliser. Because only with toe freedom is the natural and efficient movement possible. In addition, our men's barefoot shoes for men can relieve the strain on your spine. We design our footwear according to basic anatomical principles, and one thing is clear: every foot is individual! Therefore, it is our goal to produce shoes in which every wearer is equally comfortable. The men's bar-foot shoe must adapt to the foot and not vice versa.
If this free toe position is impaired by shoes that are too tight, the big toe loses its important function. The result is negative consequences for the entire posture and foot health. The feet will have to painfully adapt to their uncomfortable habitat, which changes their structure and is the cause of hallux valgus, for example.
BÄR Shoes presents the BÄR-Principle
Due to the late effects that incorrect footwear has on health, there should be no standard solution with regard to toe freedom, because the uniform shoe models do not capture the appropriate average of the anatomical variation of all people. Stay mobile and pain-free with barefoot shoes for men from BÄR.
Find out more about healthy barefoot shoes and their health benefits.
Buy barefoot shoes for men
Enjoy the movement in every situation. Whether it's everyday life, sport, travel or work: in the BÄR Online Shop you will find many categories of men's barefoot shoes that will get you to your destination in comfort.
Lace-up shoes
Comfortable men's lace-ups ensure a real foot holiday: Treat your feet to the necessary relaxation at events, city trips or on long days at the office.

Business Shoes
Stylish and comfortable: Your light-footed and fashionable appearance at customer meetings, in the office or at festive events is assured.
Hiking boots & sports shoes
The next outdoor adventure is calling! With our functional men's bar-foot shoes you will master every challenge in nature, no matter what the weather is like.

boots & ankle boots
Cozily warm on cold days: Defy all weather conditions comfortably and stylishly in our comfortable men's boots and ankle boots.

Slippers
If it is most beautiful at home, round off the feeling of well-being with comfortable slippers. For the cold days we have added especially warm lambskin slippers to our range.

Sandals
Just right for walks in summer, cycling tours and beach holidays: airy and light-footed, our men's sandals will take you through the city and nature.