Measuring feet correctly ➔
A great tip from Hilke Bär
Size advice: Your way to toe freedom!
Are you ready for a little test? Then move your toes for a moment. Does this feeling remind you of sardines in a can? Then don't wear a BÄR shoe with uncompromising toe freedom.
Nothing is more harmful and unpleasant than a shoe that pinches or does not fit well. It's a good thing that we can also offer you detailed shoe size advice on the Internet. Based on a comprehensive foot type determination, we provide important fitting tips and clarify all your open questions directly on the service telephone.
TO FIND THE RIGHT SIZE FOR YOU, SIMPLY USE ONE OF THE FOLLOWING THREE OPTIONS
①
Stand

in stockings with both feet on a

sheet of paper

.
②
Draw the

outline of your feet

vertically with a pencil.
③
Measure the length of the drawing from the biggest ten to the heel.
Compare which foot is slightly larger, because the larger foot is decisive for the correct shoe size. Then

compare the measured length

with the adjacent table.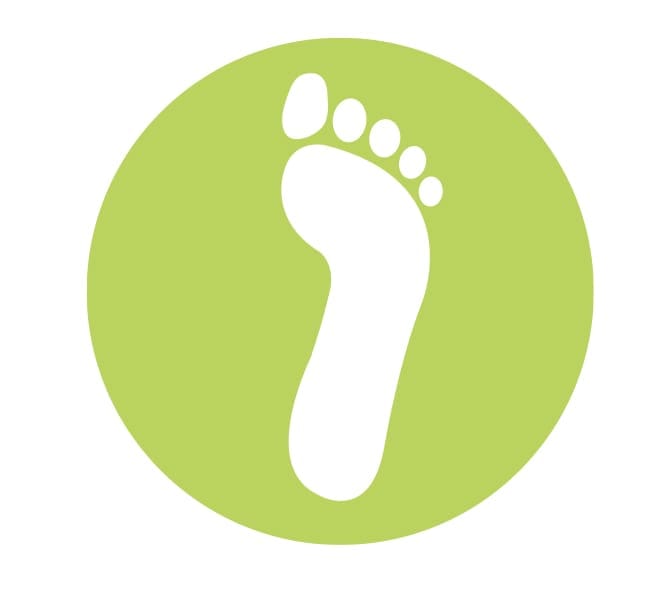 Standard fit
For the normal to wide foot shape, we have developed a standard fit with generous toe room. Also suitable for feet with a high instep, which would be constricted in narrow shoes. Please choose models with this symbol.
Our "standard fit" corresponds to width H.
Slim fit
For the slim to normal foot shape, we have developed a slim fit with comfortable toe room. Please choose models with this symbol.
Our "slim fit" corresponds to width E.
3. An important tip from Hilke Bär
"It is best to try on new shoes in the evening. This is because your feet expand by a few millimetres during the day. Always put on both shoes at the same time and walk a bit in them: Only by standing and walking can you properly test the fit of your new BÄR shoes.
Seen from above, the original BÄR shoes may seem a little wider when you first try them on. But who looks at your shoes from above? Thanks to the well thought-out and artful cut, your shoes will look very fashionable, slim and attractive from the side and from the front. The way everyone sees them too."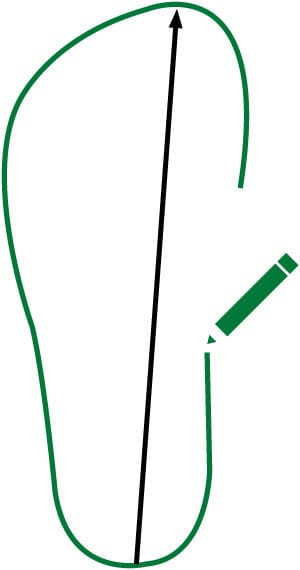 A shoe from the BÄR manufacture for comfortable shoes is not only all-round healthy, but also all-round beautiful. It goes without saying that our original BÄR shoes are slightly wider at the front than some other shoes. And for good reason: because only in this way can they offer you the uncompromising freedom of toe that is typical of BÄR.
Always try on both shoes! Feet are never twins and may very well differ under the length and width by a few millimeters. When you try on both shoes, stand up and walk a few laps to notice how you feel about the wearing experience.
You can find everything you need to know about the BÄR wearing experience here:
Some customers feel that their new BÄR shoes are too big when they first try them on. But take your time when testing: after being cramped in conventional shoes, your feet first have to get used to the fact that they now have more space! Just follow our two steps to find the perfect BÄR fit. If you have a good heel fit, a comfortable hold over the instep and a little finger's width of space in front of your toes and you don't slip back and forth in the shoe, everything is fine.