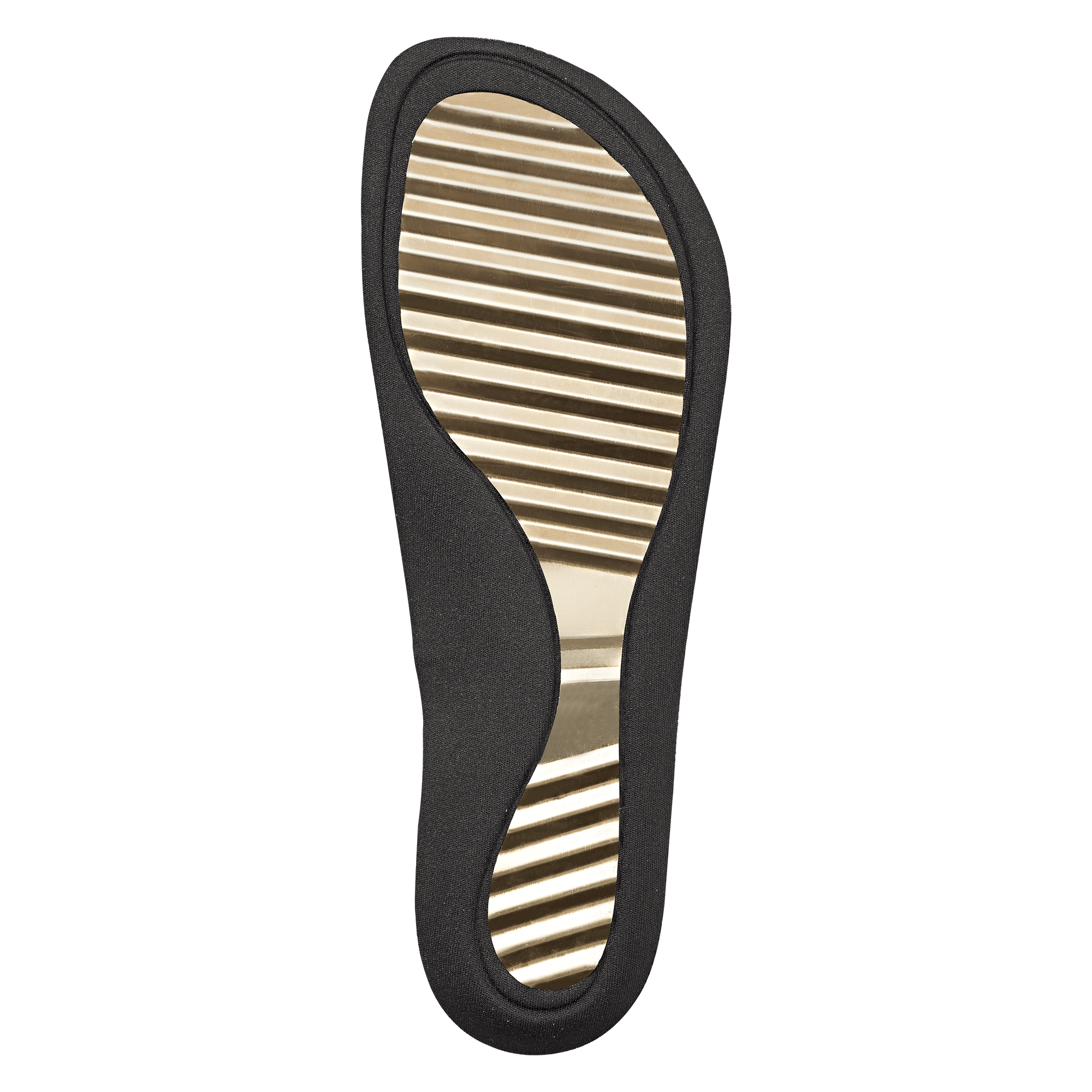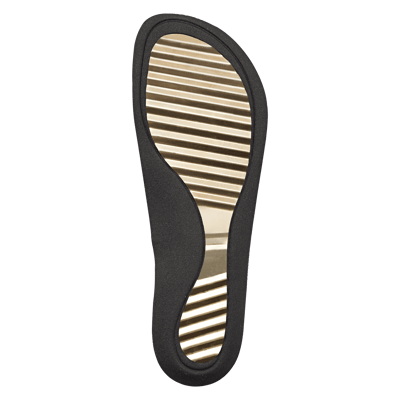 Flexitec Fußbett Schlank
Item number:
4687-100-07,0
The 4 mm-thin Flexitec® footbed is moulded on the anatomy of the foot and supports the natural movement during walking and running
The body's weight is evenly distributed over the entire foot, thus preventing areas of concentrated pressure on the balls of the foot
The footbed ensures unlimited longitudinal flexibility and thus supports the natural rolling movement of the foot
At the same time, the innovative architecture of the spring steel core stabilises the foot in its transverse axis, providing ideal protection on rough terrain
The Flexitec® footbed is the result of many years of research and development
The product-specific diagonal embossing of the high-quality spring steel insert fulfils four essential functions:
FLEXIBILITY
STABILITY
PRESSURE DISTRIBUTION
FORCE TRANSFER
Areas of use:
In sports
The Flexitec® footbed can be used for all common sports. The special arrangement and geometry of the diagonal ribs on the spring steel core stabilize the foot within the shoe, especially during constant pressure, and generally improve frictional connection between the foot and the ground.
At work
Especially when your working day requires you to walk or stand for long periods or undertake hard physical exertion, the Flexitec® footbed will make life much easier. Sagging and bending of the transverse arch on the forefoot, which are frequently observed in cases of prolonged pressure and can lead to problems, are significantly reduced thanks to the pronounced transverse stiffness of the spring steel insert.
In everyday life
The Flexitec® footbed is recommended in all circumstances. The special technology stops the ball of the foot from sagging, which is often caused by conventional shoes. It therefore prevents deformation and fatigue or pain in the metatarsal area.
Whole Sizes
Microfiber-cover