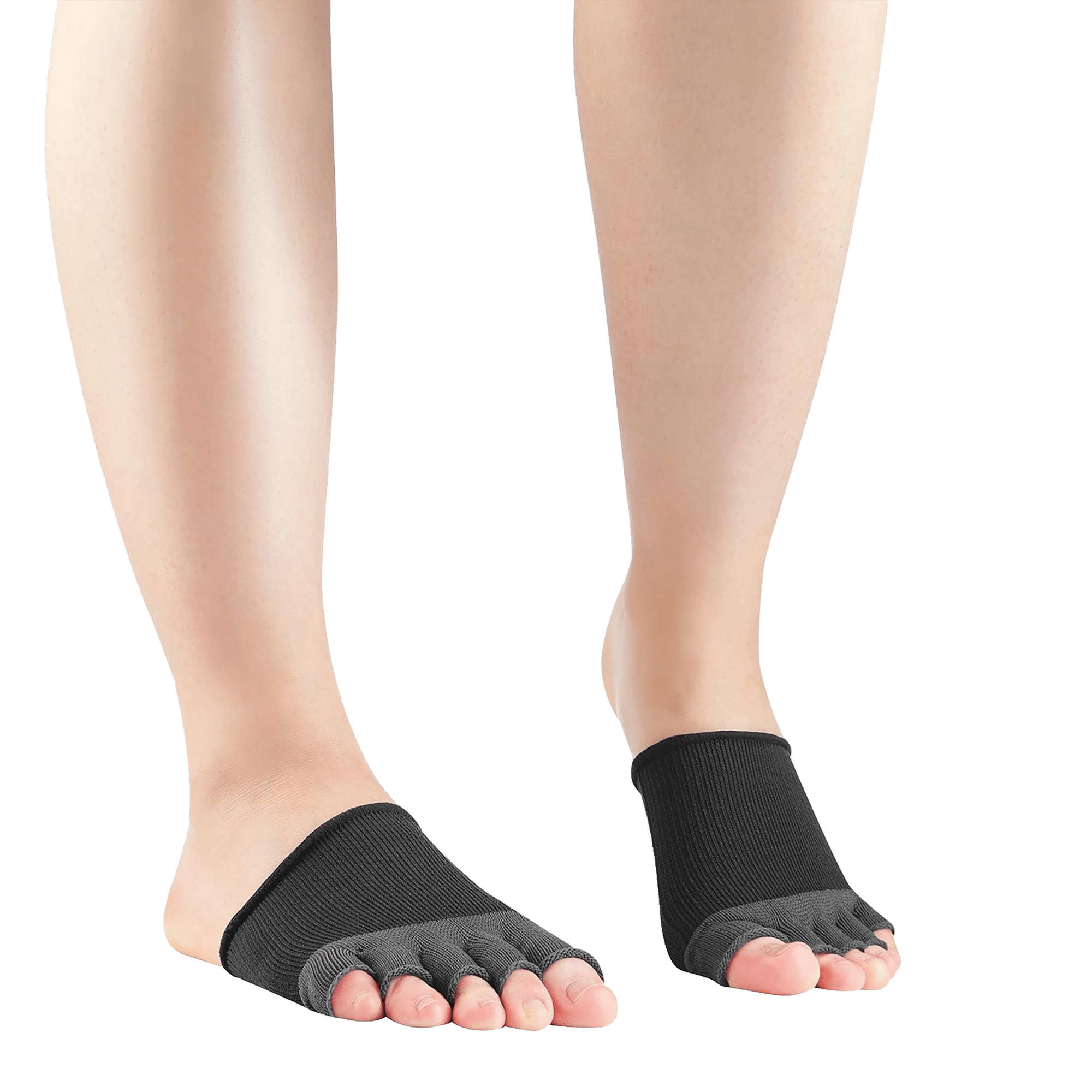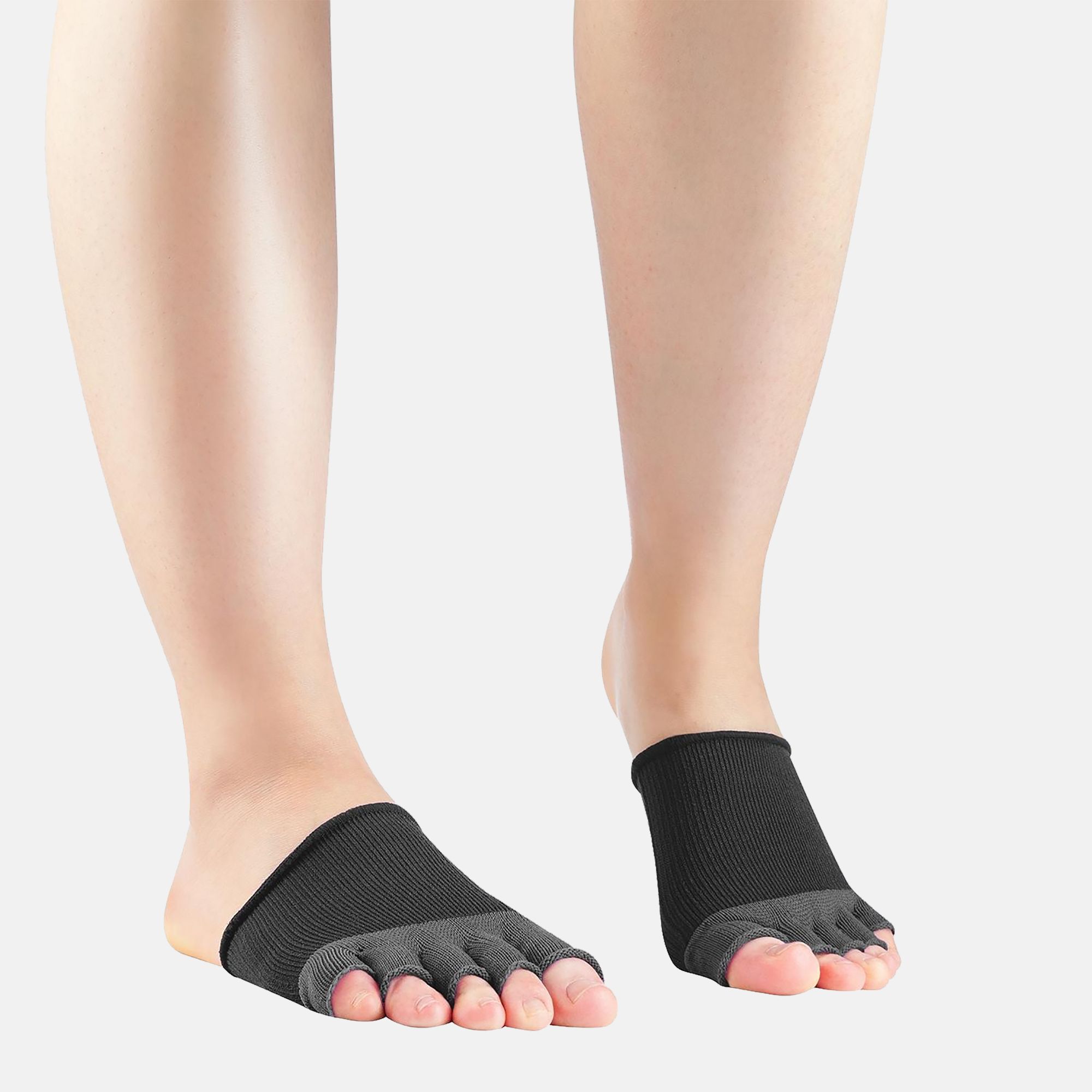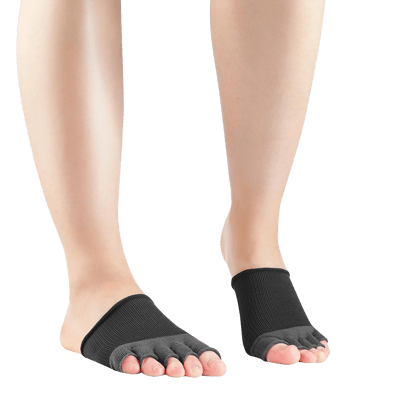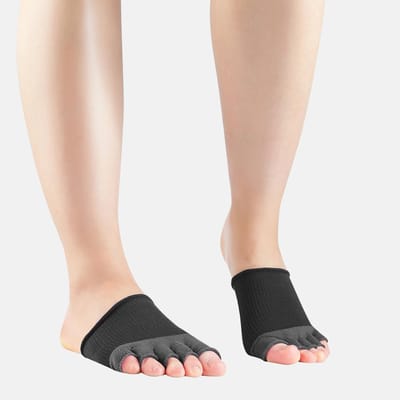 Knitido Dr. Foot® Hallux Valgus footlets are a gentle and natural way to activate the self-healing powers of your feet. They free your toes from the tension of traditional socks by wrapping them individually instead of squeezing them together. In normal socks, the big toe in particular affects the lateral foot muscles and their tendons like a lever. The big toe joint is further relieved by a compression band on the forefoot.
Sizes: 35 (35-40), 41 ( 41-46)
---
Meine Erwartungen waren wohl etwas zu hoch. Ich halte diesen Halbstrumpf etwas zu kurz, bedeckt nicht mal den halben Fuß, schneidet schon nach kurzer Tagezeit auf dem Fußrücken ein und rutscht auch vom Fußrücken runter nach vorne. Habe Schuhgröße 39, soll bis Gr. 40 gehen. Das Anziehen ist ein Gefummel, und habe von Anfang an das Gefühl, das der Vorfuß zusammengedrückt wird.