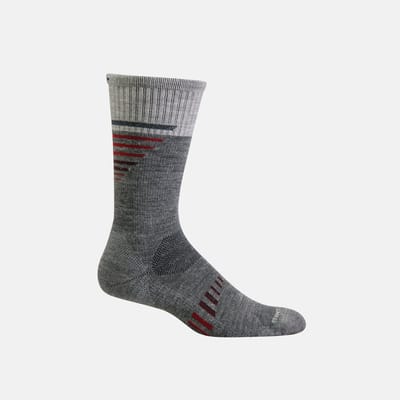 Kompressionssocken Trail Herren
These socks are ideal for a brisk walk or a long hike. Thanks to the unique combination of alpaca and wool, they are comfortably padded, which prevents blisters.
The 15–20 mmHg compression socks (equivalent to compression class 1) provide support when you are walking and help to stop your feet and legs from becoming tired.


Wearing these socks also reduces the risk of swelling and helps the muscles to regenerate faster.
✓ Help to prevent blisters
✓ 4-zone compression for optimum circulation

✓ Extra thick, soft footbed

✓ Seamless toe

✓ Absorb moisture

✓ Temperature-regulating

✓ Antibacterial

Materials:
41% wool,
14% alpaca,
39% stretch nylon,
6% elasthan