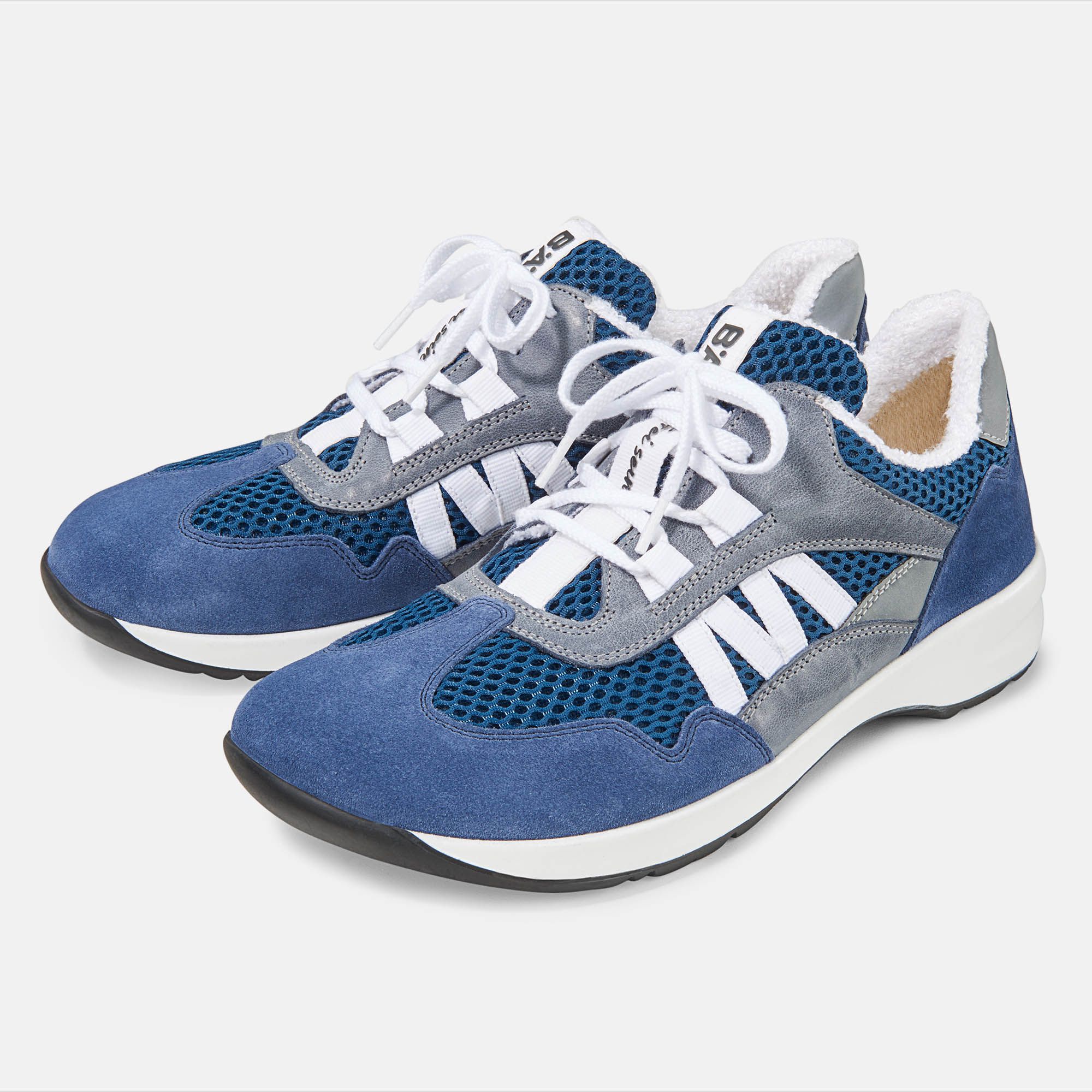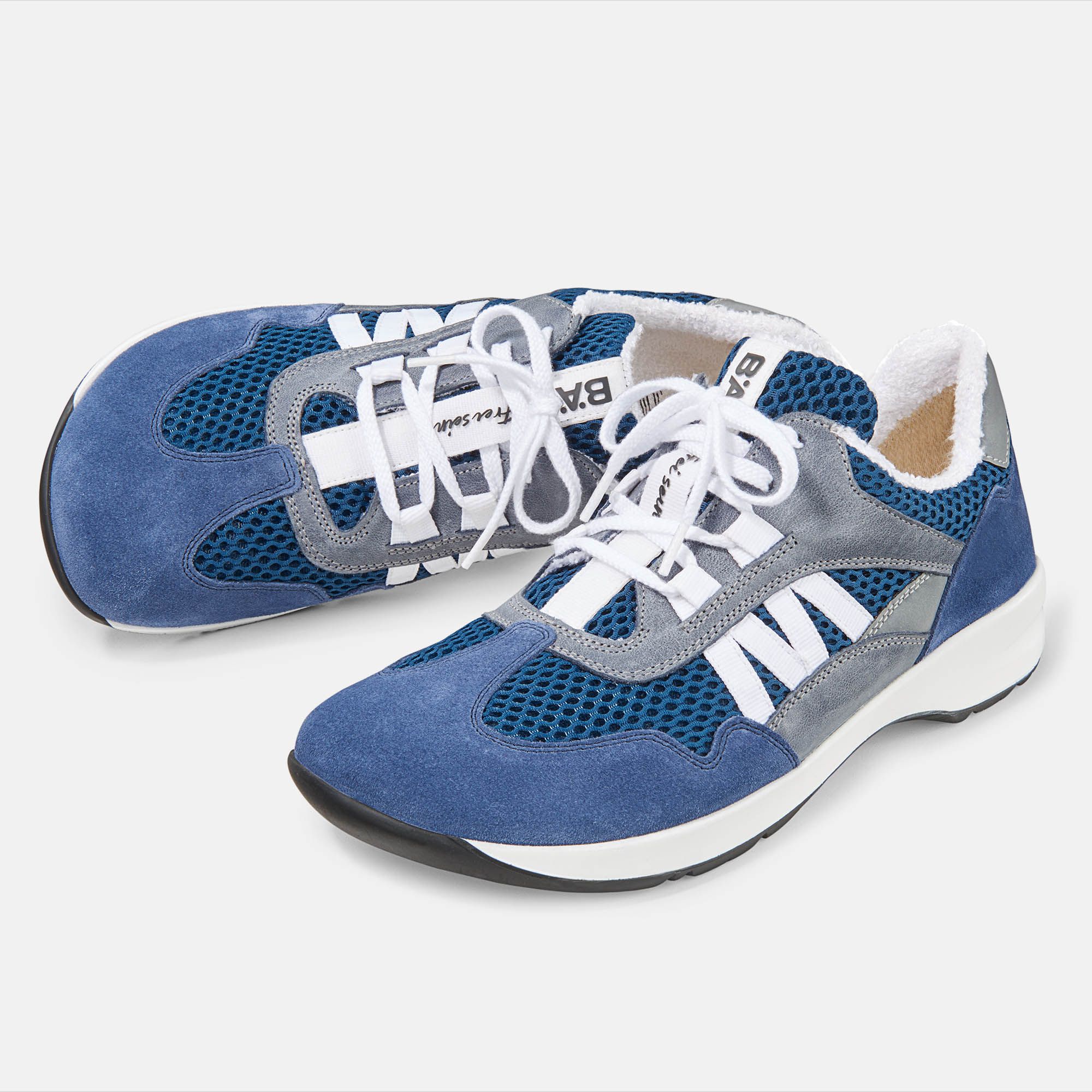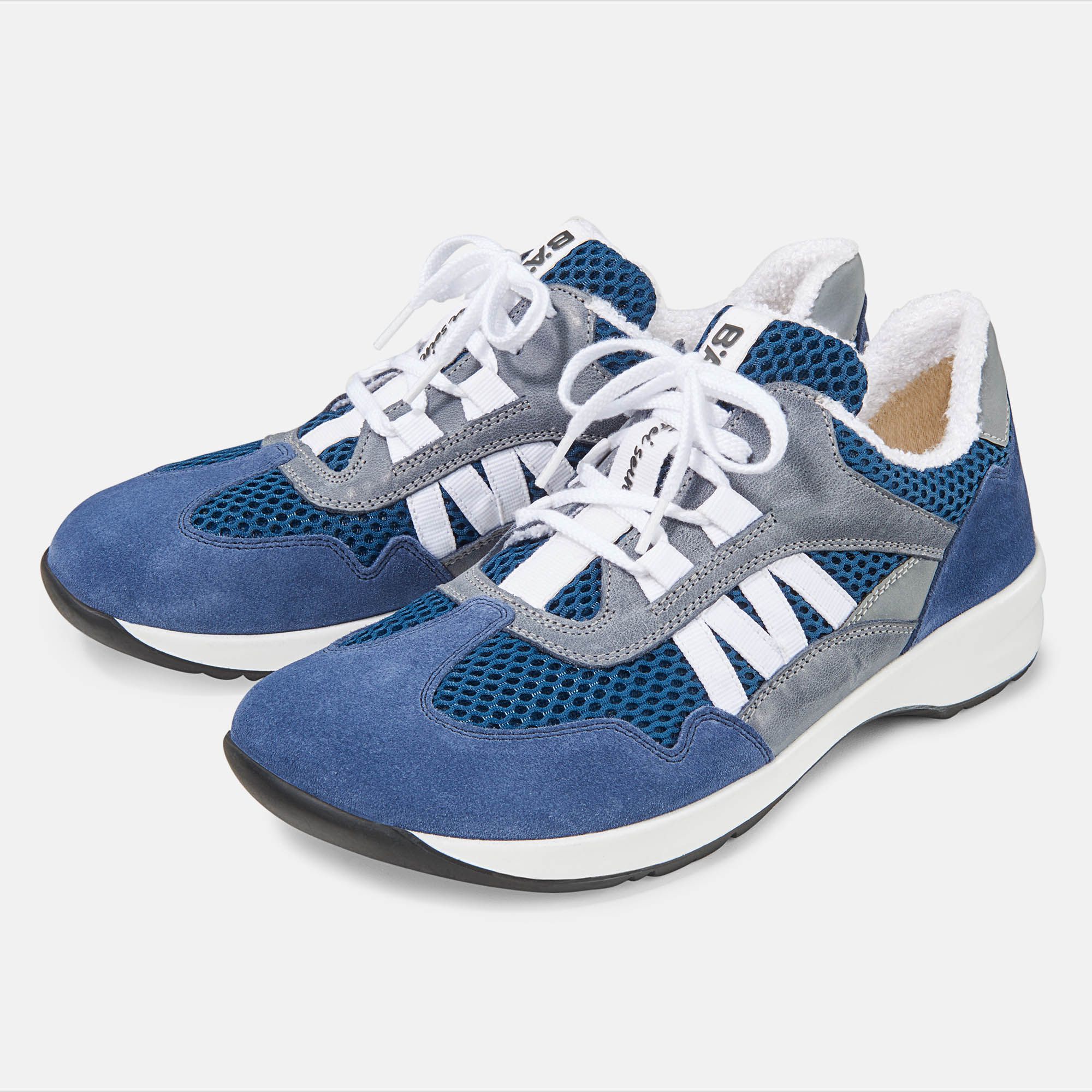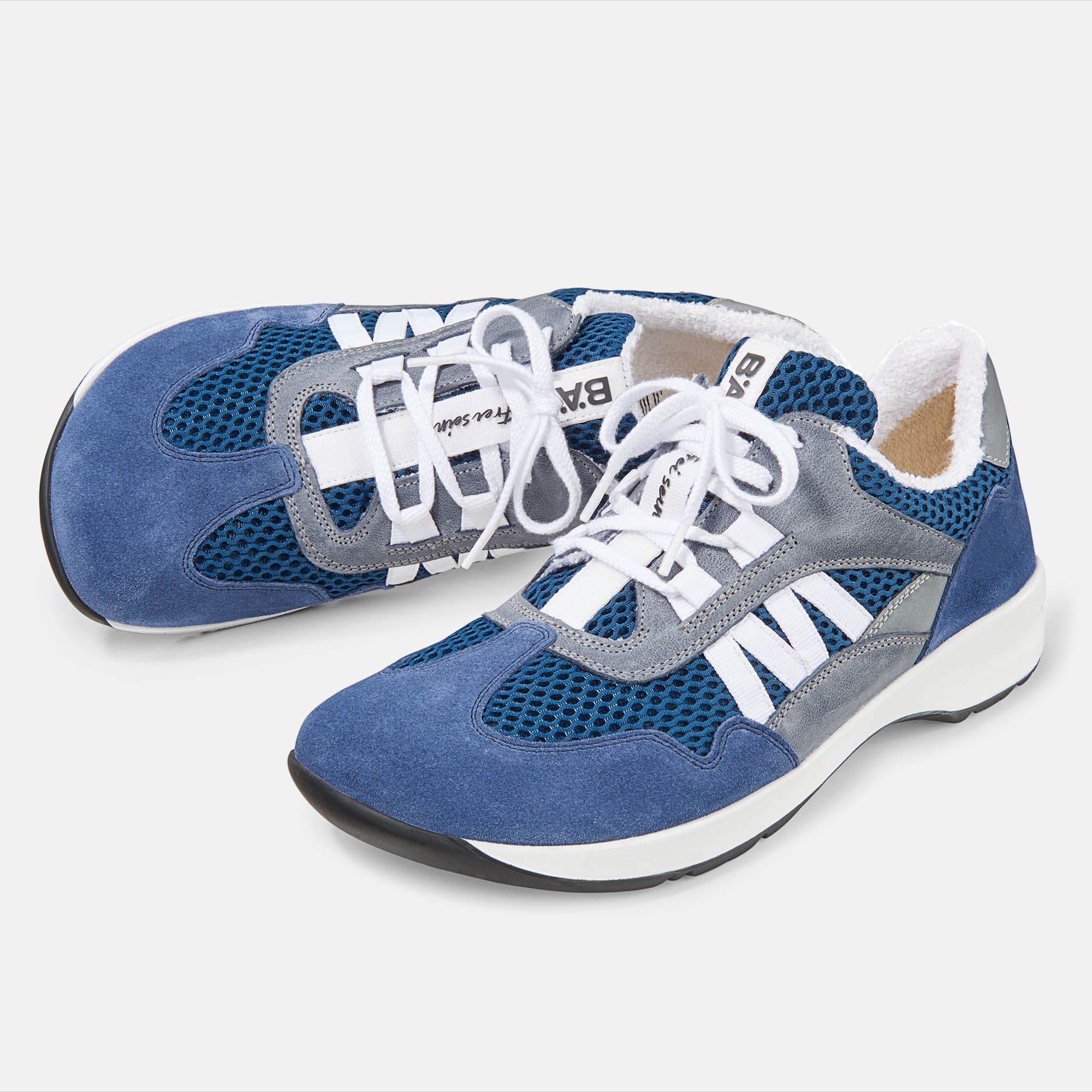 Ladyrun
Item number:
2738-401-08,5
As soon as you discover this sports shoe and leisure sneaker, you will want to get active – and that is precisely what it is designed for, with its airy mesh inserts and breathable textile inner. The different colour combinations are bound to brighten up your day too. Keep active and stay bang on trend with "Ladyrun".
Weight: 321 grams in size 5.5
With bamboo lining for a comfortable fit
What does the fair2feet seal mean?
The fair2feet seal of quality is awarded after a successful audit of the shoe model.
The audit is conducted on the basis of the fair2feet quality system.
The fair2feet seal serves the customers of the shoe trade, online or statioinarily, as an aid in the search for a suitable shoe that meets their needs. You can find more information under
fair2feet
.
How is the testing of the shoes carried out?
The completely independent fair2feet - Institute for Quality and Certification first performs a computer tomography scan of the shoe models.
On the basis of the CT images, a precise, non-destructive digital measurement of the shoe interior is then carried out. The results lead to the transparency of the inner dimensions of the finished shoe, measured in millimeters. By comparing the actual dimensions determined with the manufacturer's size specifications and with the recommendations of the relevant international standards (ISO), it is finally possible to assess the dimensional accuracy.
The shoes are then subjected to an orthopedic examination using the fair2feet criteria catalogue, which, together with a summary utility value analysis, leads to a final point value result. If the audit is successfully completed and a correspondingly high score is achieved, this is the basis for the award of the seal.
In principle, the fair2feet quality audit follows the same analysis steps. The evaluation within the scope of the orthopedic audit then sets special accents for comfort or comfort shoes, for example in the assessment of toe clearance, the rolling space or the ball width of the respective shoe model.
Details
Fit
Normal to wide foot shape
Lining
Bamboo lining/heel textile
Removable footbed
Removable, bamboo-covered footbed with 6mm BÄR Resilienz foam and joint support
Upper material
Smooth leather
Outer material
Calfskin nappa leather Calfskin suede leather
Weight ca. per shoe
321 gr
Soletype
Soft tread due to top cushioned D-Light sole, made of lightweight PU and abrasion-resistant TPU profile, heel drop 10 mm
---
Sohle fürs abrollen schlecht
Ich habe das Problem, das der Fuß mit dieser Sohle nicht vernünftig abrollen kann. Im Mittelfußbereich ist die Sohle zu fest, da klappt der Schuh einfach vor zum Ballen, anstatt abzurollen. ich bekam da auch Schmerzen im Bein von der ungewohnten Bewegung. So wie ich den anderen Beurteilungen entnehme, kommen andere aber mit der Sohle prima zurecht. Bis auf die Sohle fand ich den Schuh sehr bequem und hätte ihn auch gerne behalten.
Habe die Schuhe eine halbe Größe kleiner genommen, da ich einen schlanken Fuß habe. Passen perfekt, sehen auch gut aus bei größeren Füssen.
Superschuhe! Tolles Gefühl beim laufen. Hatte mir zunichte andere Sportschuhe in 8,5 bestellt, leider waren sie zu groß. Habe mir dann die Ladyrun eine halbe Nummer kleiner bestellt, da habe ich immer noch eine ganze Daumenbreite mehr Platz. Ich habe sie in grün-gelb bestellt - schön! Alles in allem: tolle Schuhe mit gut Platz 😀
Ich habe heute meinen neuen Bärschuh Ladyrun bekommen und bin total begeistert, die Passform ist wirklich sowas von bequem. Absolut perfekt für meine etwas breiten Fuße, einfach reinschlüpfen und wohlfühlen. Meine restlichen anderen Schuhe werde ich spenden, da für mich der Bärschuh die richtige Wahl ist. Ich kaufe keine anderen Schuhe mehr, nur noch Bär!!!!!