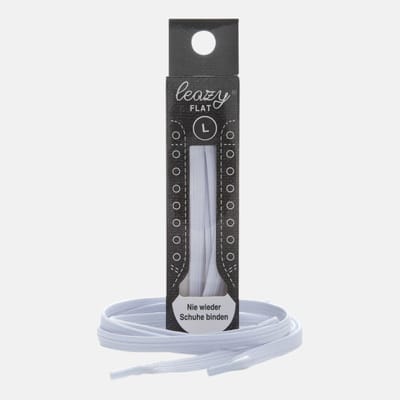 NEVER TIE SHOES AGAIN!
Tying shoes is often annoying, takes a lot of time and the laces are either too loose or too tight.
The leazy shoelaces were specially developed to make it easier to put on and take off shoes and to prevent the shoelaces from loosening unintentionally.
The self-tying laces are threaded like normal shoelaces and hook on the last eyelets.
Whether you are doing sports or in everyday life, you can get started with the thread.


Comfortable to wear
No pressure points
Perfect fit and secure hold
Can be easily adapted to the shoe