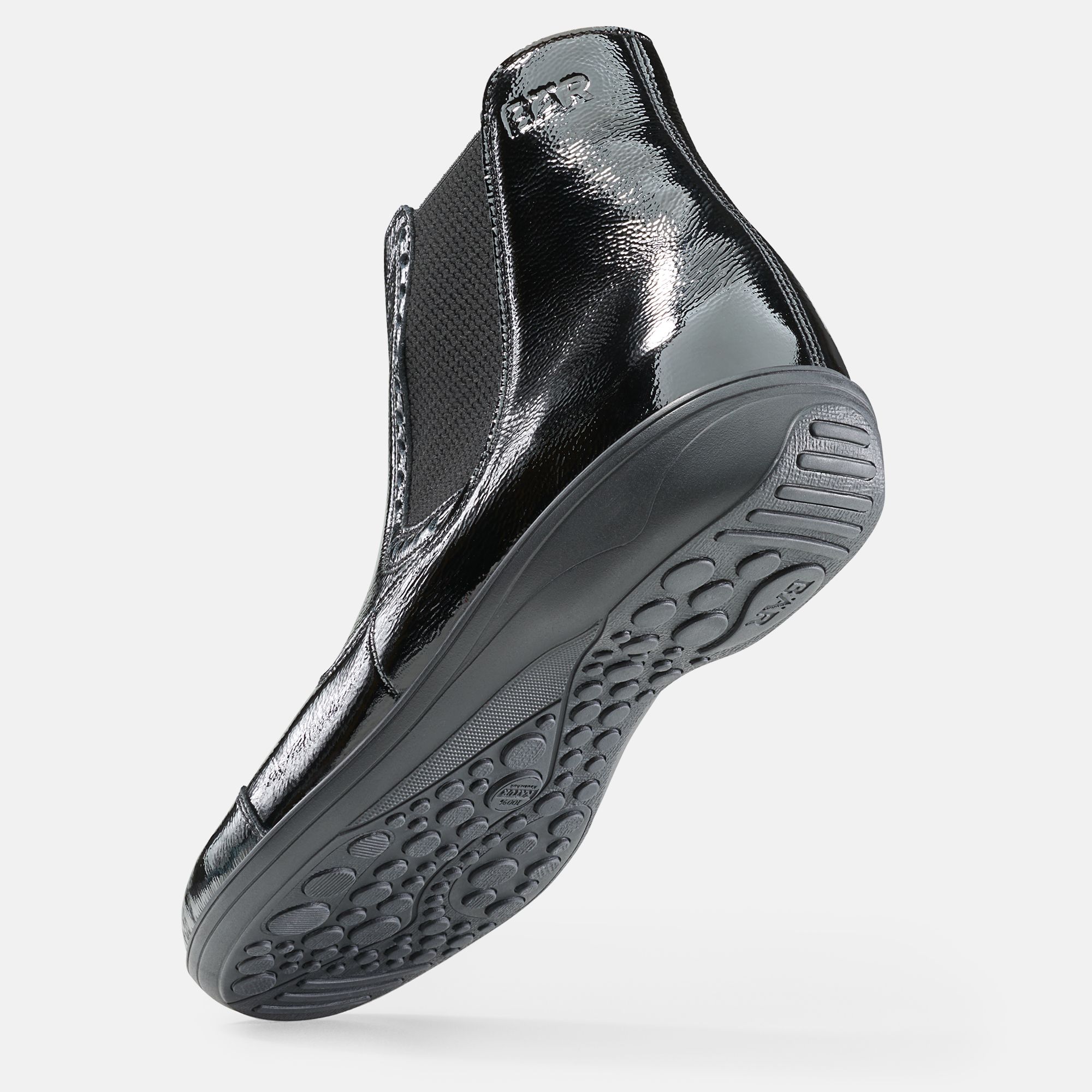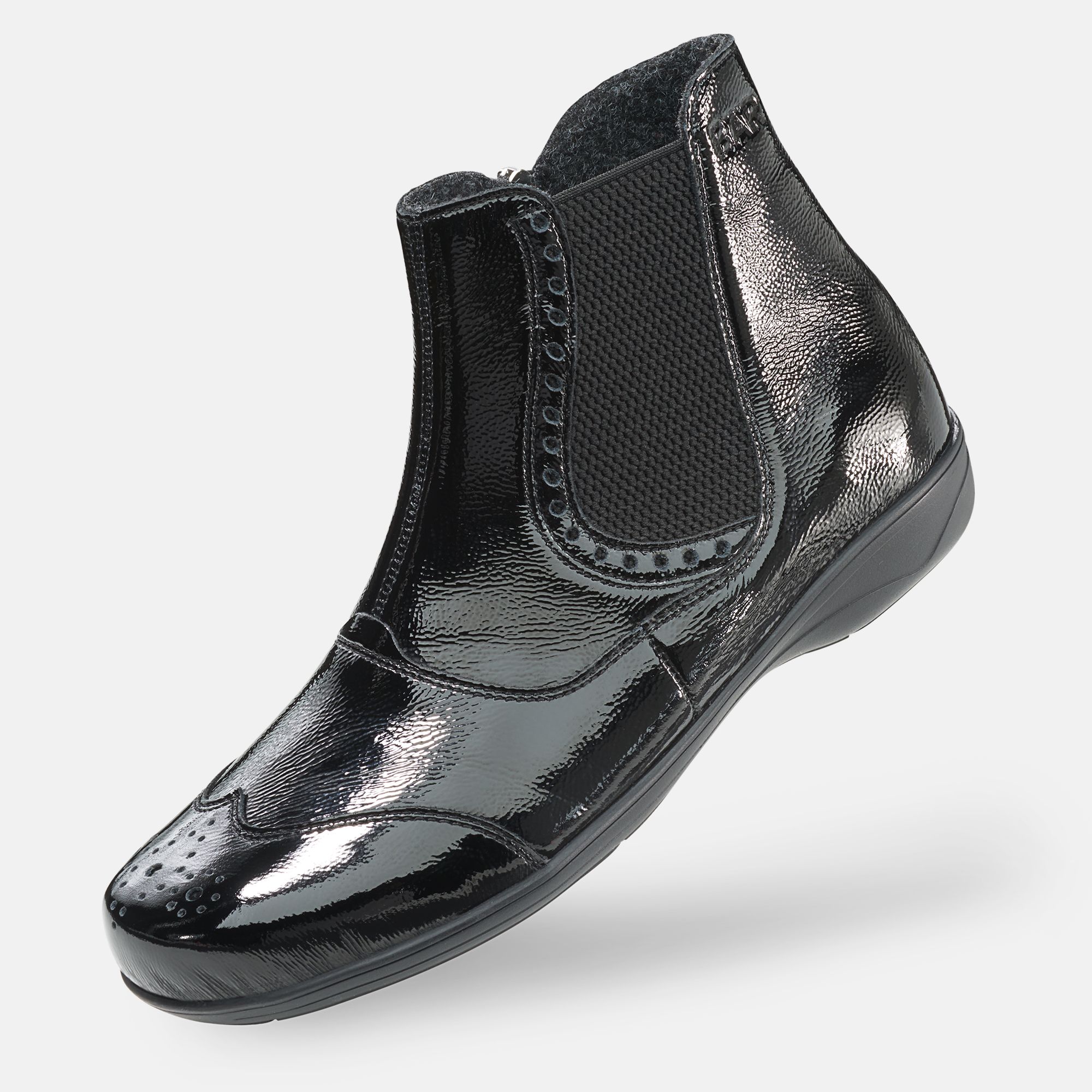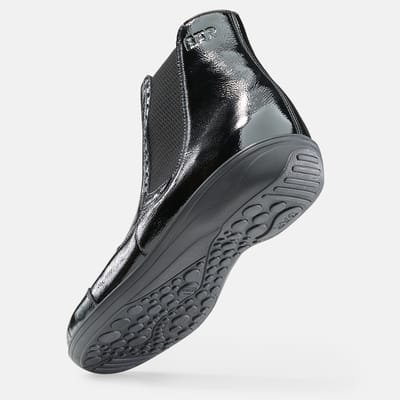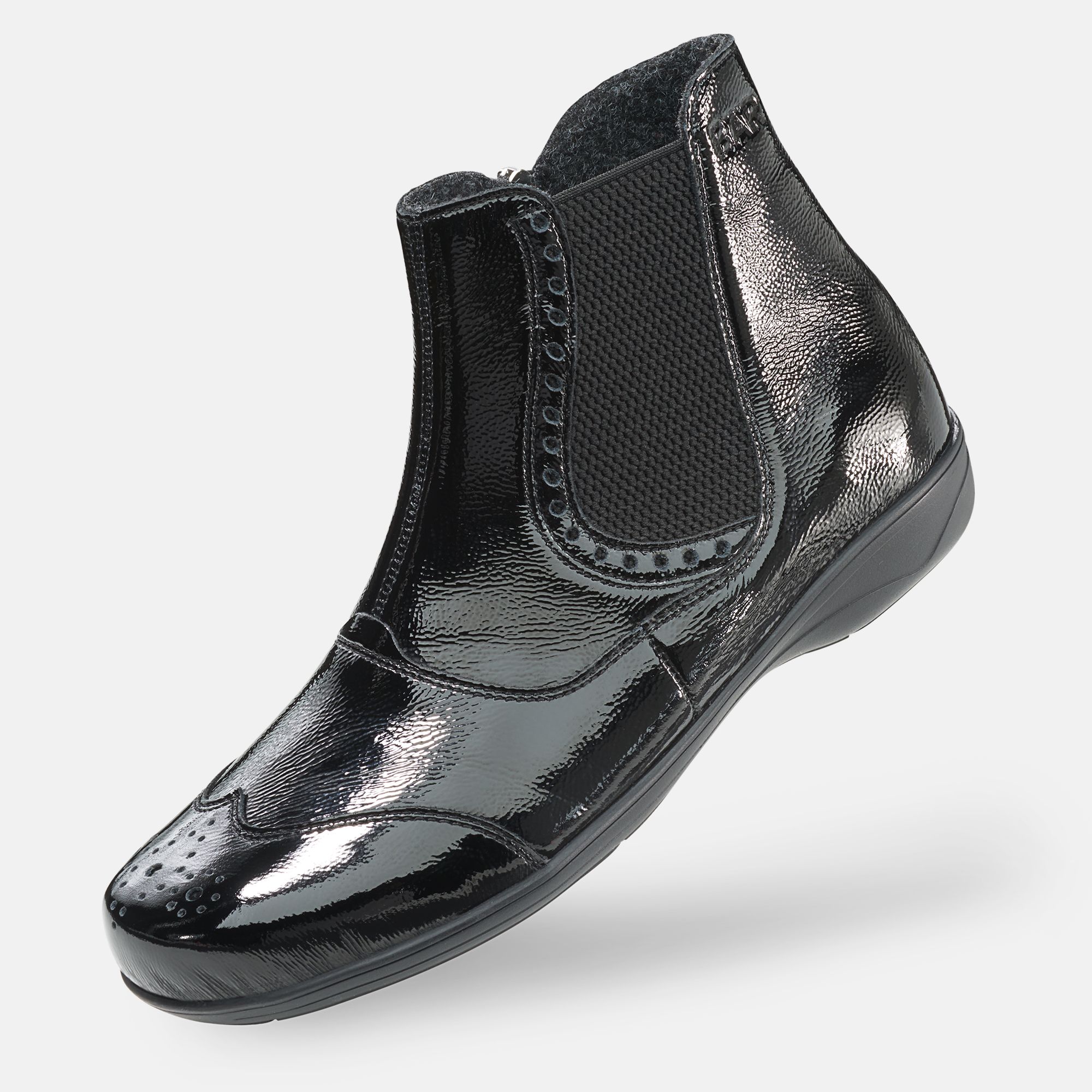 Marietta
Item number:
2025-107-08,0
This beautiful ankle boot loves to greet you with its gentle, heart- and foot-warming embrace. The combination of velvety suede leather, soft felt lining and an incredibly flexible rubber sole creates a truly enjoyable walking experience.


With elasticated stretch insert and zip
Details
Removable footbed
Removeable, 1,5 mm BÄR resilience foam footbed with felt cover
Upper material
Smooth leather
Outer material
Calfskin patent leather
Soletype
Features highly flexible Vogue sole made of rubber with elegant design, heel drop 20 mm
---
Ich bin mit "Marietta, Farbe Fango" sehr zufrieden. Paßt perfekt! Sehr gute Verarbeitung. Sieht auch gut aus - kann man auch zu Kleid oder Rock tragen. Bär hat wirklich gute Schuhe.
Dieser Schuh hat mich sicher und bequem durch den Winter gebracht! Dabei sah er auch immer chic aus. Meine Füße lieben diesen Schuh, denn er ist auch noch kuschelig warm. Lieblingsschuh!
Ein Notfallkauf in Berlin - schmerzende Füße und dann die BÄR Filiale entdeckt. Schuhe anprobiert, gekauft und gleich anbehalten. Den Rest des Winters habe ich sie immer wieder gerne getragen.
Dies war ein Spontankauf bei einem Münchenbesuch. Ja, der Schuh ist etwas schmaler geschnitten, deswegen habe ich ihn eine halbe Nummer größer genommen und da passte er perfekt! Seitdem ist er derzeit mein Lieblingsschuh für die Übergangszeit im Herbst/Winter.Ich habe vor, mir ihn auch noch in Braun zu kaufen, da ich mich so wohl darin fühle. Danke, BÄR- Schuh!
Bewertung Schuh Mariette von Bär
Ich habe diesen Schuh im vorigen Jahr in München gekauft und trage ihn sehr gerne. Allerdings fällt der Schuh wirklich etwas klein aus. Unbedingt eine halbe Nummer größer bestellen, wenn man etwas breitere (G-H) Füße hat. Ich brauchte 7 statt sonst immer 6 1/2. Ansonsten ein wunderbarer Schuh. Ich werde ihn mir jetzt auch noch in der anderen farbe bestellen.
Danke für diesen tollen Schuh! Bequem (ich mag auch nach einem Sommer nur in Barfußschuhen drin sein) und fürs Büro chic genug, perfekt! :-)