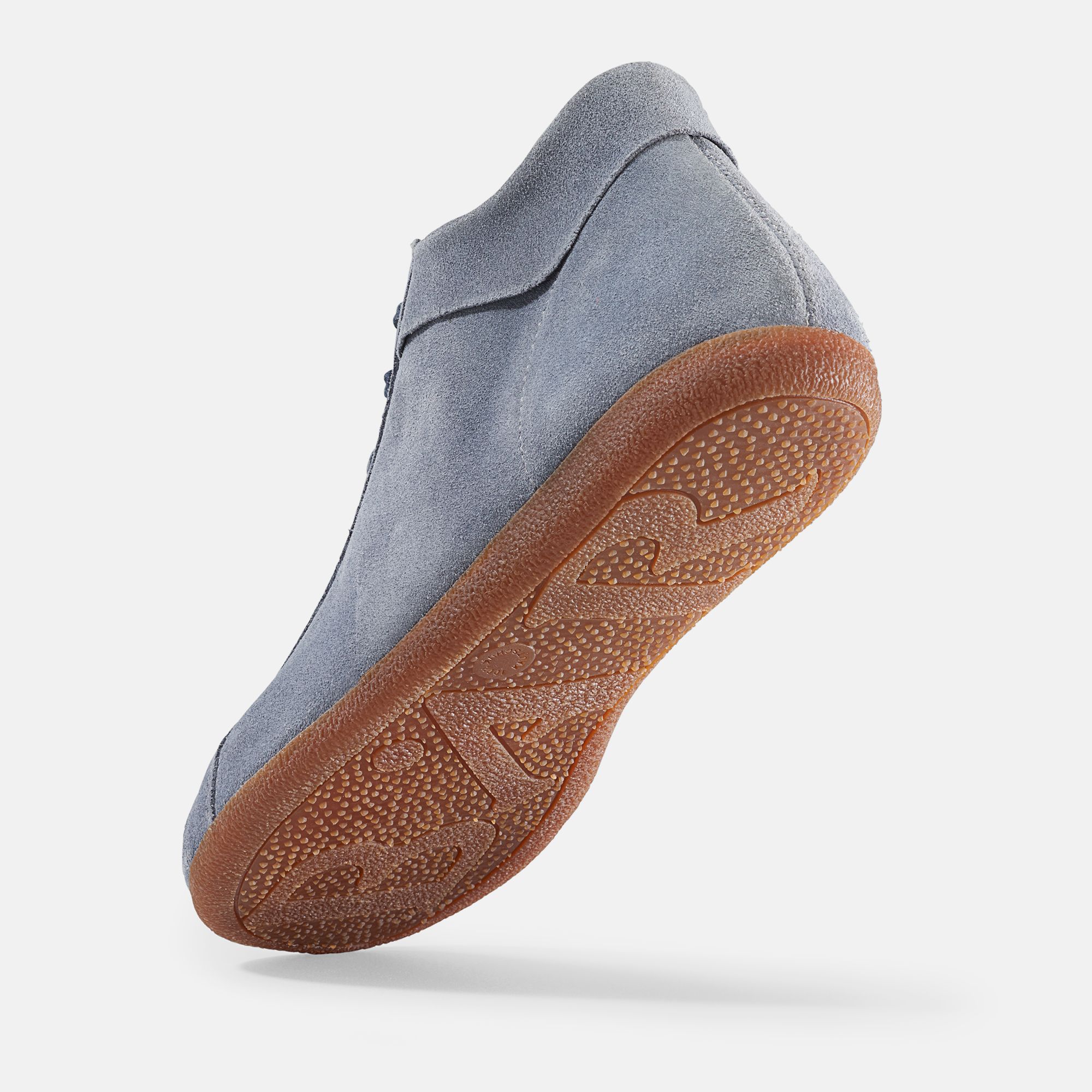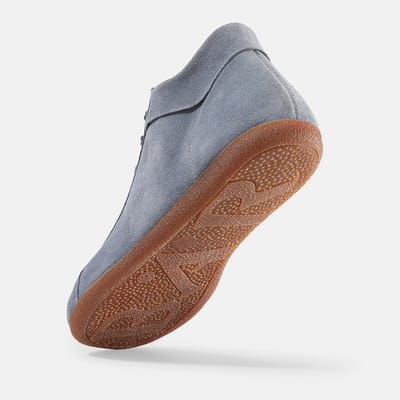 Markus
Item number:
1063-409-07,5
"Markus" hugs your feet gently and is bound to become a firm favourite this summer. The lightweight lace-up combines exclusive materials with all the functional features you expect from BÄR's comfortable shoes, making it the perfect addition to all sorts of casual outfits.
Shape-retentive and tough, like walking barefoot
Details
Fit
Normal to wide foot shape
Lining
Kalbleder-Futter teilgefüttert chromfrei gegerbt/Textil/Ferse Lederfutter
Removable footbed
Removable, leather-covered 3 mm Resilience foam footbed
Upper material
Bucksin leather
Outer material
Cowhide suede leather
Soletype
Flexible rolling due to Softflex sole made of natural rubber
---
Alles stimmig, ich liebe diesen Schuh, aber die Sohle hat sich nach 2 Monaten stark abgenutzt. Ich habe die Schuhe nicht täglich getragen und auch wenn, dann sollte für diesen Preis so etwas nicht vorkommen. Leider hatte die Stuttgarter Niederlassung keine Antwort darauf. Schade, ich bin besseres von Bär gewöhnt. Daher kann ich den Schuh nur empfehlen, wenn die Sohle wieder die gewohnte Bär Qualität hat. 3 Sterne!
Schuh Markus Mufflonleder
Ich habe Schuhe für Regenwetter gesucht und das auch so in der Filiale kundgetan. Mir wurden diese Schuhe dafür empfohlen mit dem Hinweis, sie noch zu fetten oder wachsen, da sie unbehandelt seien. Zuerst habe ich sie gewachst und mit dem Fön behandelt, damit das Wachs auch einzieht. Viel blieb trotzdem, als weißer Belag, in den Falten hängen. Gerade vorne an der Spitze sind die Schuhe bei Regen schnell durchnäßt und man bekommt nasse Socken. Trotz mehrfacher Behandlung mit Wachs, Lederfett und Spray ! Außerdem lösten sich schon nach kurzer Zeit die Sohlen vorne an der Spitze. Sie sehen toll aus und sind sehr bequem. Das Leder gibt jedoch sehr schnell nach und dann helfen auch die Schnürsenkel nicht, sie wieder einigermaßen fest an den Fuß zu bekommen. Es bilden sich unschöne Falten, die auch mit einem Schuhspanner nicht wieder rausgehen. Bei so teuren Schuhen habe ich mehr erwartet ! Ich werde jetzt versuchen sie umzutauschen. Nachtrag: Der Kundendienst ist leider nicht bereit, bereits getragene Schuhe umzutauschen. Man hat mir stattdessen eine Flasche Imprägnierspray und Schuhcreme zugeschickt. Was mir nicht weiterhilft ! Beides hatte ich ja bereits erfolglos verwendet. Außerdem soll ich mich an die Filiale wenden ! Und die Schuhe zurücksenden, damit die Sohlen geklebt werden können. Das hatte ein Schuster bereits getan - beim nächsten Tragen war eine gleich wieder los, mitsamt einer Lederschicht. An der Spitze, wie auch an den Seiten. Das Leder reagiert nicht nur sehr empfindlich auf Feuchtigkeit, sondern auch auf mechanische Belastung. Wie soll man diese Mängel feststellen, ohne die Schuhe zu tragen ? In der Beschreibung sollte unbedingt der Hinweis stehen, dass das Leder sehr empfindlich und nicht für Nässe geeignet ist ! Witzigerweise steht dort formstabil & robust – eine klare Falschaussage ! Ich würde die Schuhe nochmal kaufen, wenn sie mit einem unempfindlicheren Leder und entspr. Sohle angeboten würden (nicht in schwarz).