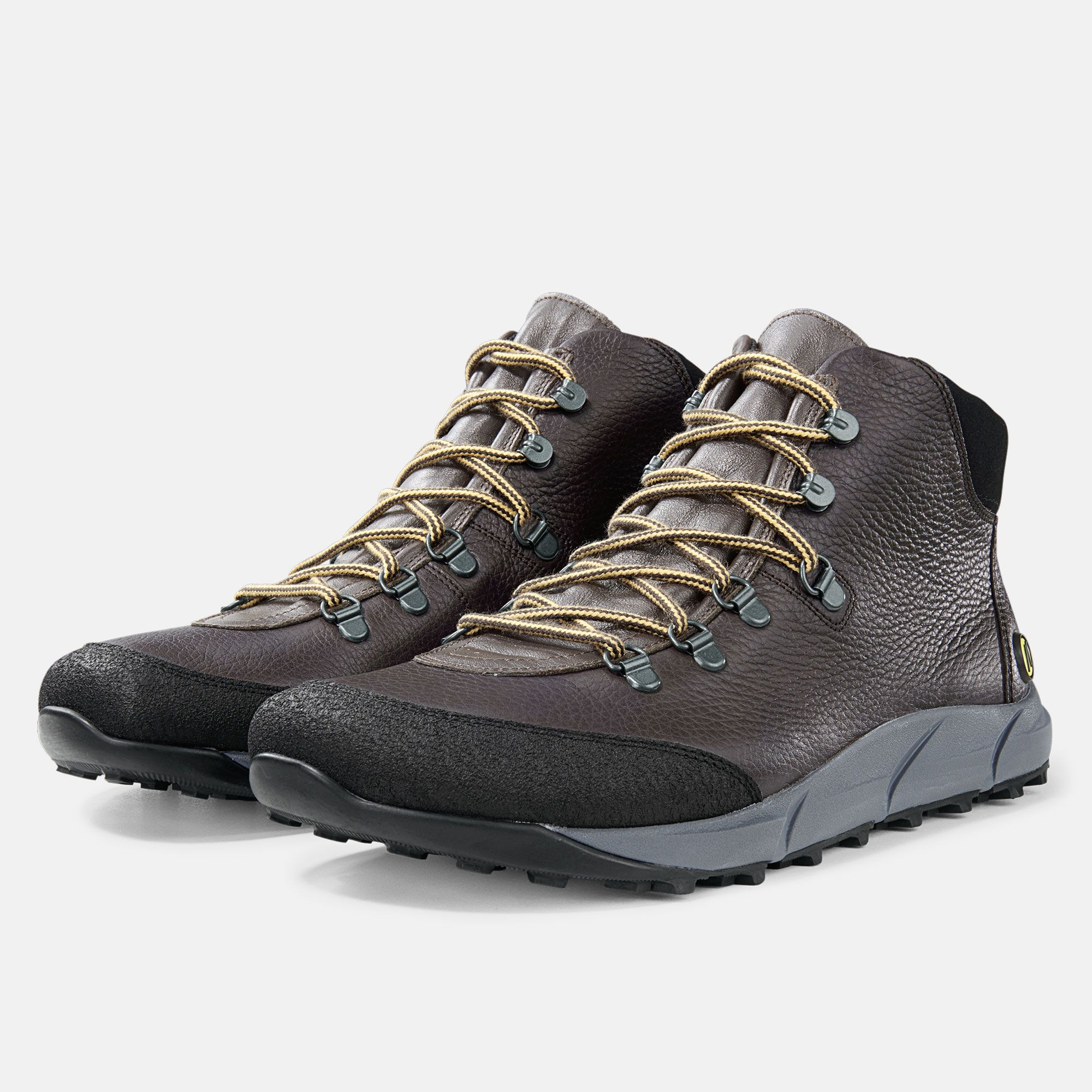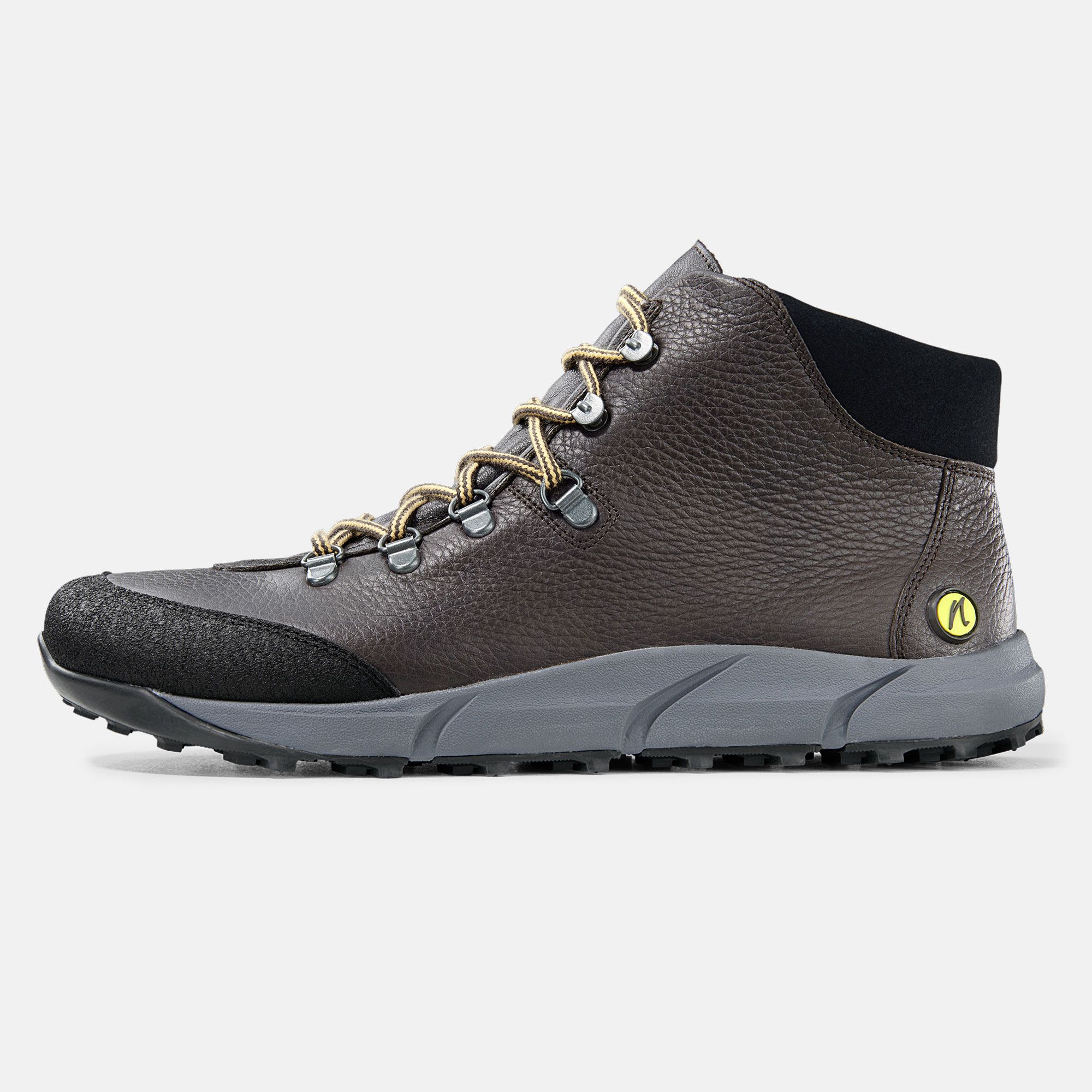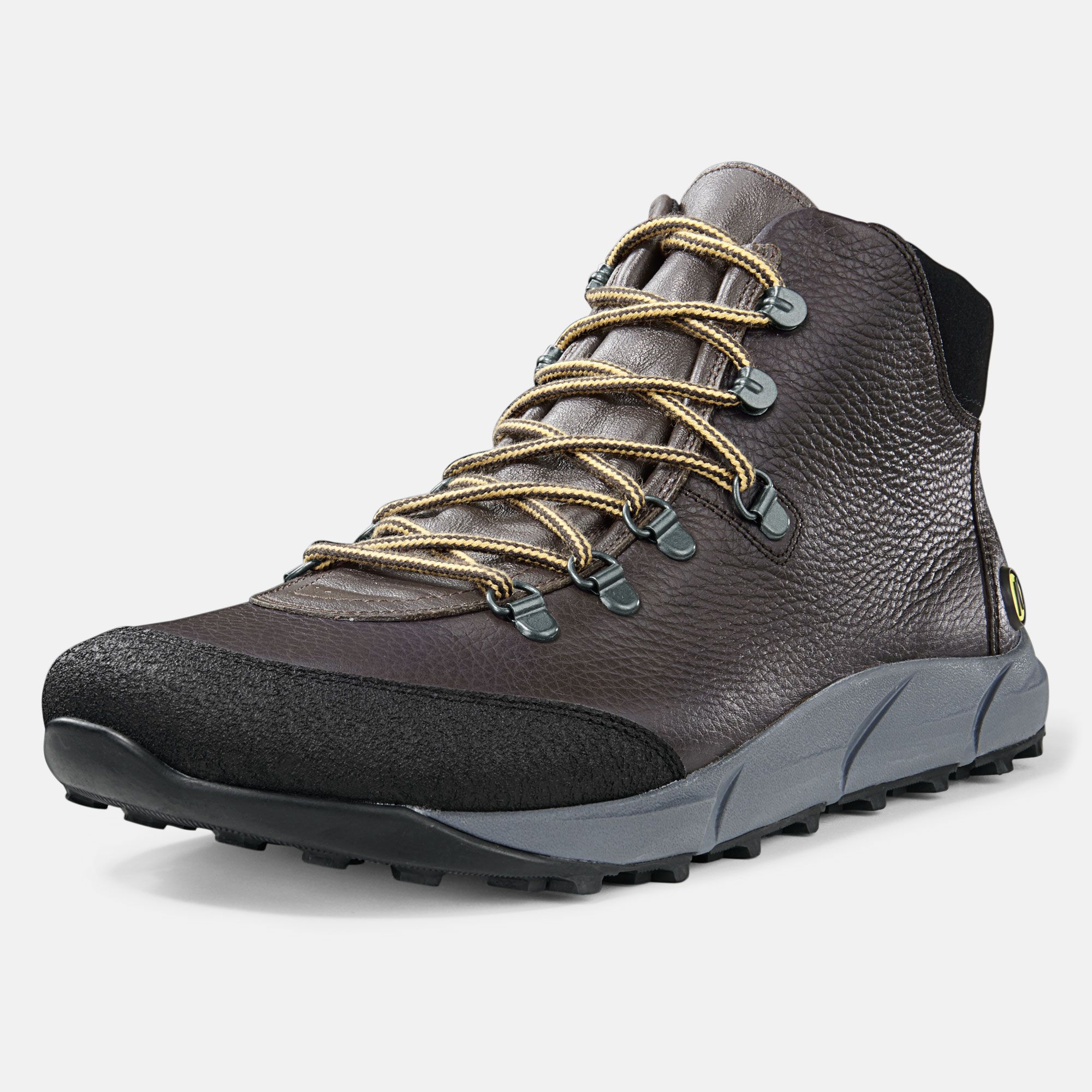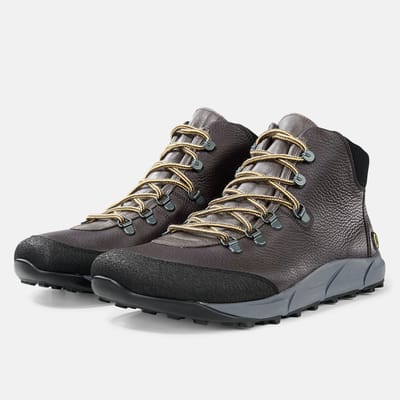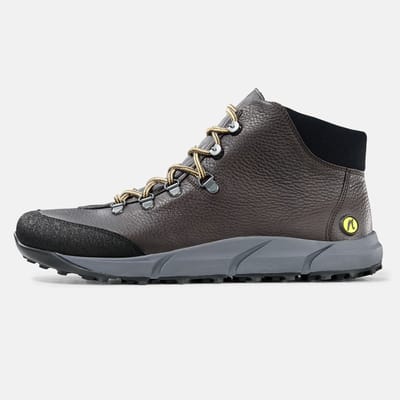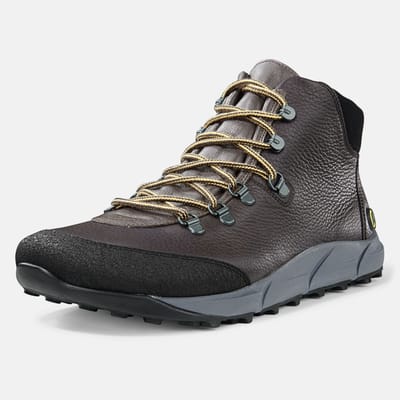 wanderToes 2.0
Item number:
1771-248-09,0
The "wanderToes 2.0" is a tested upgrade that offers even more benefits for the outdoor arena. The sole ensures reliable traction on different surfaces with the multidirectional lug profile. The 10mm thick EVA midsole is particularly lightweight, protects the foot while allowing a direct feeling on the ground without affecting flexibility. The "wanderToes 2.0" is highly water-repellent, which we achieve by additionally sealing the seams on the inside.
Robust cowhide nappa leather
Breathable, foot friendly textile lining
10 mm Trail Running sole by soles by Michelin made of EVA foam with 6 mm rubber lugs
Details
Fit
Normal to wide foot shape
Removable footbed
Removable 6 mm foam-cushion footbed textile covered
Upper material
Smooth leather
Outer material
Coated textile Cowhide nappa leather water-repellent
Soletype
10 mm Trail Running sole from Soles by Michelin made of lightweight EVA foam with 6 mm lug tread (rubber)
---
Erste Entäuschung beim Auspacken. Ist kein Bär Schuh. Zumindest nicht so, wie ich sie kenne. Die Sohle macht einen harten Eindruck, werde testen, inwieweit ich damit klarkomme. Die Weite und Größe scheint zu passen, mal sehen , wie sie sich tragen lassen. Das dieser Schuh zwar aus dem Hause Bär aber von einer anderen Marke ist ging aus der Katalogbeschreibung leider nicht hervor.
gute Schuhe, aber irreführende Namensgebung
ich bin die letzten 5 Jahre fast ausschliesslich Nimble-Toes gelaufen, mindestens 4 verschiedene Modelle, u.a. die Wandertoes (advance toes, action toes, relax toes und irgendwas mit "business"). Da ich jedes Paar sehr intensiv trage, hatte ich mich notgedrungen bereits damit abgefunden, dass keines der Modelle länger als 12 Monate hält. Aber der Tragekomfort war mir das immer wert. Als also kürzlich meine wander toes wieder mal durch waren, flott die wander toes 2.0 bestellt :-) Aber - ach :-( Leider haben die in meinen Augen nicht viel mit den wander toes gemein, die Sohle ist viel dicker, die 2.0 wiegen knapp 26% mehr als die älteren wander toes (418 statt 332g). Ich hab sie schweren Herzens zurückgeschickt - irgendwie für mich keine echten "Barfussschuhe" mehr. Ich bin nach wie vor davon überzeugt, dass Bär da gute Qualität liefert (dafür die 3 Sterne), aber für mich taugt das irgendwie nicht mehr, nachdem mich Bär mit den Nimbles der letzten Jahre so "verzogen" hat, mögen meine Fuesse keine "Rückschritte" akzeptieren...
Bequem, aber nicht wasserdicht
Gekauft im August 2023, passt gut zu meinem breiten Fuß, ist leicht und bei langen Wanderungen angenehm zu tragen. Leider ist der Schuh nicht wasserdicht, so wie es die Produktbeschreibung suggeriert, sondern nur wasserabweisend (... in hohem Maße wasserabweisend, dank zusätzlicher Versiegelung der Nähte). Bei diesem Paar hatte ich vom ersten Tag an nasse Strümpfe auf dem Fußrücken, wenn ich über Feldwege mit nassem Gras gelaufen bin. Ich vermute das Problem im Bereich der Lasche, eventuell liegt es an den Nähten. Das Problem konnte auch durch Nacharbeiten bei Bär nicht beseitigt werden. Ein älteres Paar, gekauft im September 2022, hat diese Undichtigkeit im Bereich der Laschen nicht. Wasser kommt (nach ca. 1000km Laufleistung) vorne an den Schuhspitzen herein. Da hat sich sich an beiden Schuhen ein Spalt zwischen Sohle und Oberleder gebildet, die Verklebung hat da nachgelassen. Das Sohlenprofil ist im Vorderbereich komplett wegen, ebenso an der Verse. Das Obermaterial zeigt noch keine Risse, ist immer noch in gutem Zustand. Dieses Paar kann man noch gut als "Schönwetterschuh" einsetzen. Noch 3 Sterne, weil die Schuhe so gut passen.
Super bequeme Wanderschuhe für trockene Wetterverhältnisse
Nach ziemlich genau zwei Jahren und lediglich rund 400 Kilometern ist die Sohle inzwischen deutlich abgelaufen. Im Vorderfußbereich sieht man keine Stollen mehr. Das ursprüngliche Fußbett hatte mich nicht überzeugt, viel zu nachgiebig im Fersenbereich, aber das kann man ja einfach durch das Joe Nimble Textil Fußbett austauschen. Ein kleiner Nachteil: In nassem Gras hat man leider sofort nasse Füße.
Ich hab für meine Problemfüße den perfekten Schuh gefunden. Sehr bequem durch die Breite und das sehr weiche Leder. Ich habe sie mir links punktuell vom orthopädischen Schuhmacher etwas weiten lassen. Sohle und Griffigkeit hervorragend. Ich trage sie mit Einlagen und kann sie uneingeschränkt weiterempfehlen.
Ich besitze schon den wandertoes Lite und habe mir nun die Lederversion gegönnt. Damit kann man mit dicken Socken auch durch den Schnee gehen. Endlich ein Schuh der bequem ist und nicht einengt. Ich kaufe nur noch joe nimble.
Best boots i have ever owned. I'm an adamant hiker, I've worn many boots and shoes, but nothing comes close to wandertoes. After 4 days of backpacking in treacherous terrain in highlands of Iceland i couldn't be more happy about my footwear. Wandertoes truly live up to it's name, it's actually wonderful. Light, flexible, provides excellent protection and superb grip. Took no time to get used to flat sole and now Nimble Joe is the only shoe company I'll have business with. Also great customer service from baer shoes. Thank you!!!
Ich habe nach einem Unfall Problemfüsse. Nach langer Suche würde ich hier fündig, diese Schuhe sind super, trotzdem wird die Manufaktur Pleite gehen, die Qualität dieser Schuhe ist zu gut! Ich trage sie nun seit September bei jedem Wetter, jeden Tag. Gute Pflege ist klar, verdient dieser Schuh auch.
Sehr bequeme recht leichte Wanderschuhe
Ich habe die Schuhe auf einer 5 tägigen 130km langen Fernwanderung dieses Jahr getragen und ich hatte keinerlei Beschwerden und keine Blasen. Den einzigen Verbesserungsvorschlag, den ich habe, ist, dass es noch ein Modell mit höherem Schaft geben sollte was deutlich über die Knöchel geht. Ansonsten bin ich sehr zufrieden mit dem Umstieg von meinen alten schweren Lowa Lederwanderschuhen auf dieses Modell.