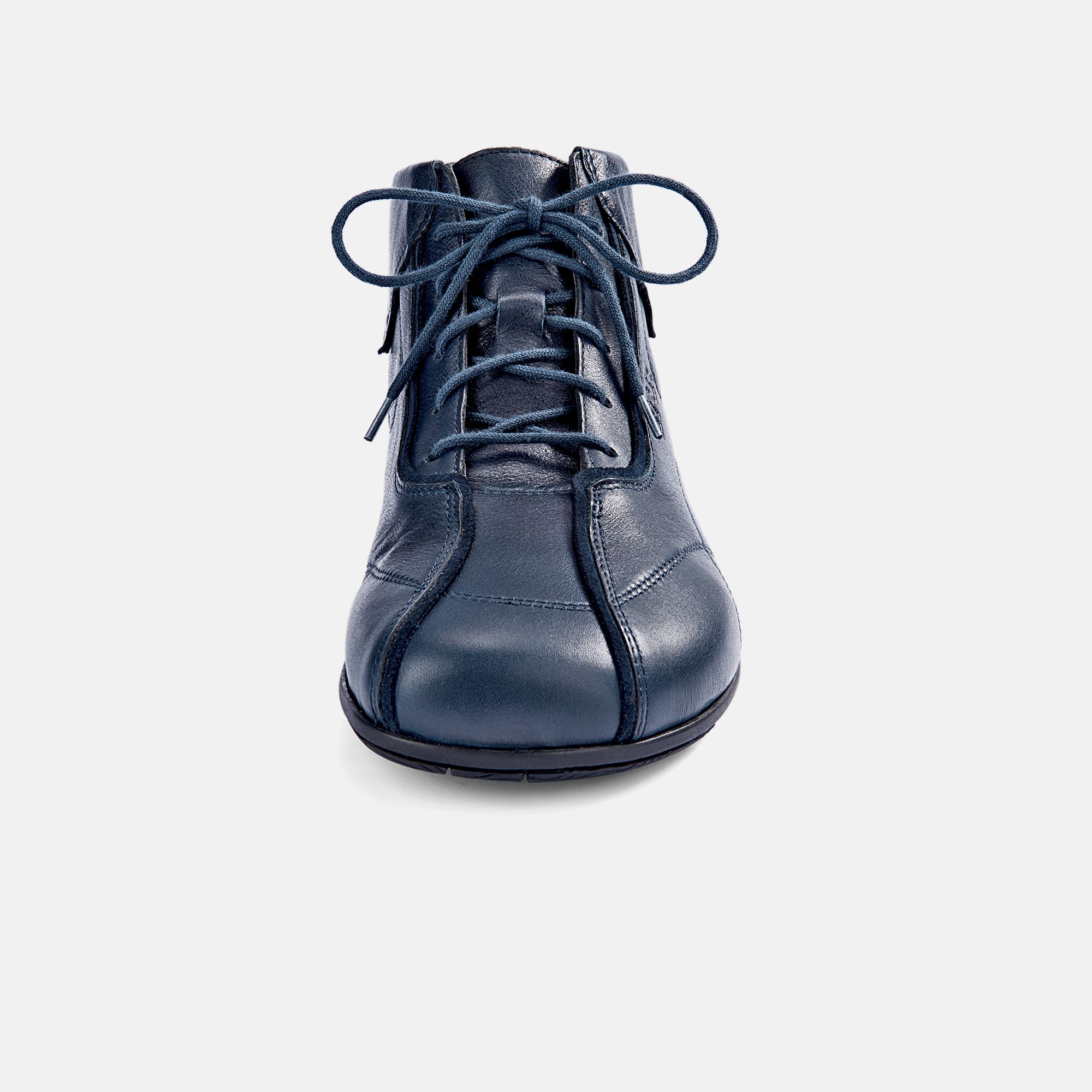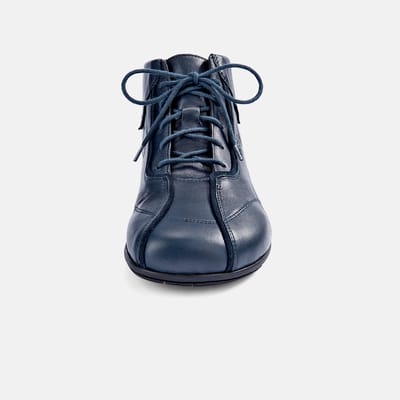 Jolina
Item number:
2090-405-06,5
Desirable design meets exceptional comfort - "Jolina" is a light, feminine ankle boot that has a lot to offer. Plus, its weatherproof characteristics will turn every step into pure delight.
Features an elegant design and a secure grip
Details
Fit
Normal to wide foot shape
Lining
Calf leather lining tanned chrome-free/heel textile
Removable footbed
Removable, leather-covered 3 mm Resilience foam footbed
Upper material
Smooth leather
Outer material
Calfskin nappa leather Calfskin suede leather
Soletype
Abrasion-resistant Agility sole made of TPU
---
Sehr bequem, fällt groß aus
Wunderschöne Schuhe, die den Fuß geradezu zierlich erscheinen lassen, auch wenn er eigentlich groß und breit ist. Geeignet auch für einen hohen Rist und Halux. Gibt Halt, ohne einzuengen. Das Modell fällt sehr geräumig aus, man kann gut warme Einlegesohlen oder dickere Socken tragen. (Die Innensohle ist herausnehmbar). Ich habe meine Standardgröße genommen, das ist etwa eine Größe weniger als bei anderen Herstellern.
Ich habe mir den Schuh in Göße 7 bei Fusslänge 26 cm bestellt....und es ist paradisisch. Der Schuh sieht aus wie auf der Abbildung ( habe die grün-schlamm Variante), die Dämpfung perfekt-leicht und angenehm spürbar, Sohle schön biegsam. Die Einlegesohle im Schuh empfinde ich als angenehm , schmiegt sich leicht an. Ich habe dünne Socken an und meine Zehen fühlen sich sehr wohl- ungeahnte Freiheit. Ist auch gut passend mit normalen Socken. Und ja, im 1. Moment denkt man, sie sind etwas groß, doch es ist nur die ungewohnte Zehenfreiheit. Ich kann nur empfehlen, ihn auszuprobieren ......und dann geniessen. Fazit: JA ! Lohnt sich !
Toller bequemer Schuh fuer Herbst, Winter und bis in den Fruehling. Sieht gut aus, traegt sich gut, gute Qualitaet. Wuerde ihn liebend gern in dunkelgrau oder irgendein grau kaufen! Ich gebe gern 5 Sterne. Aber wenn ich eine Bitte haette: Die Sohle koennte gern etwas weicher sein (ist das der Daempfungsgrad?). Ich spuere auch kein Fussbett. Muss eigene weichere Sohle mit etwas Fussbett reinlegen.
Mein Lieblingsschuhe aller Zeiten. WEiches Leder, super bequem, die Füsse schwitzen nie, kann man den ganzen Tag tragen. FArbe passt zu vielen, da nicht zu dunkle. SIeht nicht wie ein "old lady shoe" aus. Ich habe 10 bis 15 Paar Bär Schuhe über die Jahren gekauft, dies ist wie gesagt mein Lieblingsschuh. Könnte gerade noch ein Paar in Silber kaufen.......
In anthrazit und perlmutt besitze ich diesen wunderbaren Schuh schon und liebe ihn ganz besonders. Von Herbst bis Frühling kann man Jolina tragen. Nun habe ich ihn auch noch in dem schönen Dunkelblau erhalten und freue mich über diese zu Vielem passende Farbe sehr. Auch ich habe sehr viele Bär Schuhe und trage sie nur noch. Trotz der etwas höheren Preise lohnt sich die Anschaffung immer. Sie sind chic und langlebig.